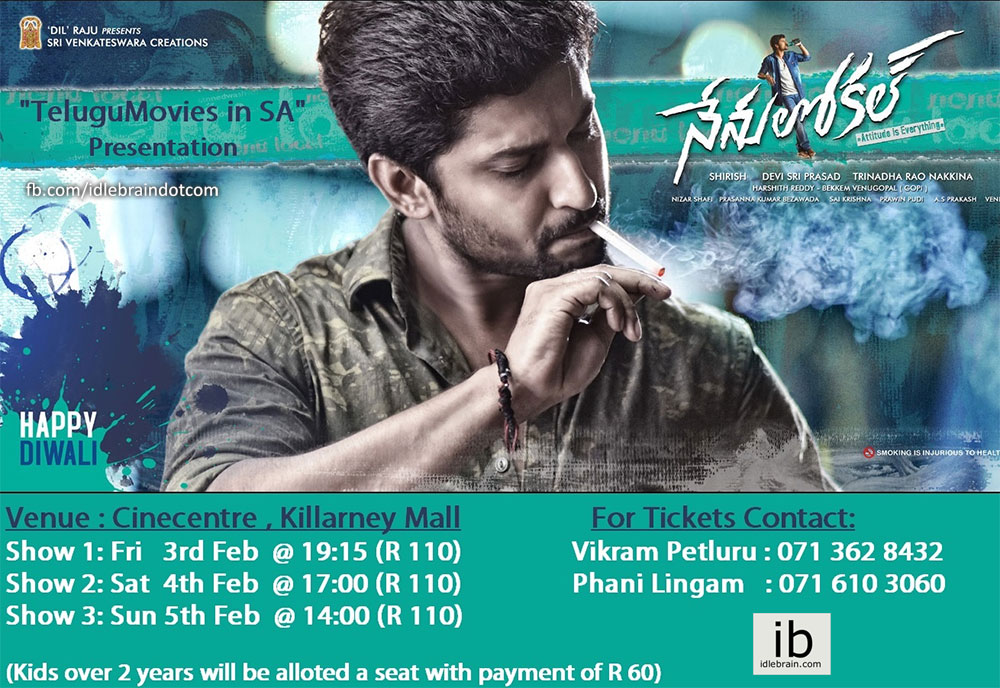 "NENU LOCAL" movie to South Africa.
Natural star Nani who has become a minimum guarantee hero is playing lead role romancing Keerthy Suresh who has attracted every one with her performance in 'Nenu Shailaja'.
Music is being composed by none other than Tollywood Music sensation Devi Sri Prasad.
Venue:
Cinecenter, Killarney Mall, Johannesburg.

Show Timings: (Bookings Open)
SHOW 1:- 3rd Feb 2017, Friday
@ 19:15 PM - Ticket Price - R 110
SHOW 2:- 4th Feb 2017, Saturday
@ 17:00 PM - Ticket Price - R 110
SHOW 3:- 5th Feb 2017, Sunday
@ 14:00 PM - Ticket Price - R 110

Seat will be allotted to all Kids over 2 Years with a payment of R 60

For Tickets, Contact:
Vikram Petluru -
+27 71 362 8432
Phanindra Lingam -
+27 71 610 3060