How did you enter into film industry?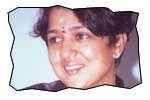 I did MA English (Lit) in Chennai University. I also did diploma in Journalism from Chennai University itself. I completed my MA in Psychology in Annamalai University. I started working in Andhra Jyothi daily after my education is over. Later I shifted to Jyothi Chitra. For a few days I worked in Indian Express also. I have written lots of short stories and won lots of awards. I won awards like Chakrapani award, Andhra Prabha award, Vanita Sankranti Award etc.
I recently directed a film titled "Chantigaadu". Only Teja and Daasari gaaru have taken new artists in their first films and all the other directors have started off their careers with experienced actors and actresses. When I started making Chantigadu, everybody said that it is a risky proposition. Though I did not have any practical experience I took up the task of directing a movie with a relatively new cast and crew and this is due to the visualization capabilities I have acquired as a writer. Except for Vandemaatram Srinivas (music) and Ram-Lakshman (stunts) all the crew members are new. This film has successfully completed 100 days in 25 centers.
Though my film is small and people are not willing to come to theatres to watch small films until and unless it is a good movie, I think that we were able to reach the audience very well. I have got very good appreciation for Chantigadu. I think I got more recognition than the talent that I have (giggles). Thanks to the aggressive promotion by the media. Almost all the bigwigs in the industry have watched the movie and they had a word of appreciation for me.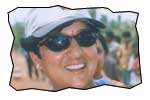 Rama Naidu gaaru watched the movie till the rolling titles are completed. He said that the movie would have been a bigger hit with a better star cast. He said that he received feedback from Guntakal distributor that the movie is a hit. He also appreciated me by saying that I was able to introduce more talent to the film industry and he is proud of me. Also Mr & Mrs MS Raju watched the movie and commended my guts for taking a relatively new cast and crew and doing the movie within the budget. They also appreciated the picturization of the songs. Lots of producers have approached me for doing a movie and I have got around 7-8 offers. We are planning to announce one film very soon. I am not a kind of person who can do number of films at a time and I want to take my own time for doing a film.
I am a voracious book reader. I read lots of award winning books mostly which are written in Telugu and English. I also used to buy lot of books from my childhood days. Due to the interaction with the great personalities, I could improve my literary skills. I was not inclined towards movies then and one day unintentionally I watched the Akira Kurosawa movie in DD on Television and I was greatly impressed by it. Then I realized that we could influence people though movies in a better way compared to writing books. I used to watch art films of Satyajit Ray and Mrinal Sen during those days in a mini theatre and my dad used to say that normal people does not watch those films and I used to tell that those are the movies that I like the most. I joined in film appreciation course and watched lot of foreign films and regional films of different languages.
I got a chance to direct a film 10 years back and I refused it as I do not have any idea on how to make a film and I did not have enough confidence. I did Chantigaadu because I thought that we could treat the movie differently.
What are the magazines in which your stories are published?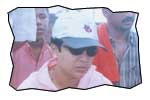 The stories are published in almost all the magazines, viz, Andhra Prabha, Andhra Jyothi, Swathi monthly and Andhra Patrika. Also I have my stories published in dailies on Sunday. Mostly it was in Eenaadu Sunday and Andhra Jyothi Sunday edition. I also worked for Andhra Jyothi Sunday edition under the editorship of Nanduri Ramamohana Rao. I am also a cartoonist and I have my cartoons published in Tamil, Telugu and English. I have almost done 100 cartoons. I have my cartoons published in "Ananda Vikatan" a famous tamil magazine. I also wrote lot of poems that are left oriented. I was greatly influenced by Raavi Sastry, Kaali patnam mastaaru and Charabanda Raju gaaru. I have also worked in RSU (Radical Student Union) and Virasam (Viplava Rachayitala Sangham) for couple of years and my poems are influenced by radical thoughts. I also wrote for Chandamaama and the editor at that time was Kodavakanti Kutumba Rao gaaru. I am an ardent fan of him and he used to encourage me a lot by publishing my stories in Chandamaama. During their last days I used to interact a lot with Palagummi Padma Raju and Sri Sri. They used to encourage me a lot during my earlier days in my career. Though I did not apply for any job, I got a job in Andhra Jyothi. In those days, in Eenadu and Andhra Jyothi they used to conduct test and then they used to give the posting as a trainee. But Nanduri Rammohana Rao, then the editor of Andhra Jyothi after looking at my stories wrote a letter to me asking me to take up the job in Andhra Jyothi and I was surprised about it since I was aged 20 and I was in final year of my education. Then I used to do the job and simultaneously prepared for my final year of exams. I also used to write articles for Mirror and the editor then Ms. Prabha Govindan used to encourage me a lot. I came into film journalism by chance and it was not intentional. Andhra Jyothi shifted me to Jyothi Chitra though I do not know anything about film journalism. I shifted to Chennai as my parents are there and since I used to write the articles with a modern touch I go instant recognition. I also worked for Siva Ranjani for couple of days and then we started our own magazine Super Hit.
What is your next project?
My dream is to direct an English film. I got the script ready and I am narrating the story to the producers who are interested in making such a film. I am also looking forward to cast fresh faces for various characters in this film. This film would have 3 important characters
1. A debonair looking man of 40 year old is needed for a vital character. For those who want to know how this person should look like and what a life style this person lead should be like that of Vijay Mallya.
2. A beautiful girl of 24 years old. She should have looks of a high society girl
3. A guy around 25 years old with charming personality.
We also have several other characters of various age groups in this film. The primary qualification for any of these artists is communication skills. We need people who can speak fluent English with Indian accent.
We are also looking for people who are willing to fund the project. And enthusiastic guys who want to work in script and direction departments. The interesting people can reach me at [email protected] with your portfolio.
I would be making a film that can create more sensation than Meera Nair's Kama Sutra and Deepa Mehta's Fire. This film makes an attempt at a bold subject and deals very much with human emotions. That was one of the reason why I did MA Psychology and I prepared the script that exploits the intensity that exists in human relations
Is this film with Indian background that happens in an Indian family?
Yes. This is a Hinglish (English+Hindi) movie in the pattern of Mansoon Wedding, Hyderabad Blues etc. where there will be dialogues in both the languages. This movie is of Cosmopolitan nature with corporate background. It is like an offbeat story by Shoba De.
How different do you think did you direct Chantigaadu when compared with other films?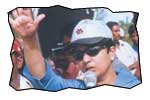 Though the subject is not new, we treated the film differently with a new screenplay and we exposed the visuals without lengthy dialogues. My friends even commended that the film does not look like a writer's movie. Even if you look at Nuvve.. Nuvve…. the writer dominates the director in Trivikram Srinivas for that film and I tried not to do the same thing here by having crispy dialogues. Even if you look at the movies directed by either Paruchuri brothers or Satya Murthy or any other dialogue writers there would be scenes for dialogues but I tried to exploit the visual media more than the normal writer-director does. Even dubbing artist Suneetha said that there are not enough dialogues for her to utter during dubbing. The film has a huge success in B & C centers as the narration is done with a tight screenplay without any boring moment.
How much roll did you expose?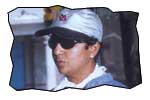 We exposed 52000 feet and it is very less when compared to other films in the industry. These days they are taking around 100000 to 150000 feet. It seems this is the first time that such a short length is exposed by a new director and even the lab people are stunned by it. For the dialogue version, we have taken around 22 days for shooting and we have exposed around 24000 feet and the remaining is for songs and action sequences which are for 32 minutes and we have taken only 24000 feet for the other 2 hours of the film.
What is the budget for Chantigaadu and what are the profits made by the distributors?
The budget is Rs. 80 lakhs without publicity. We have made decent profits and everybody down the line (distributors and exhibitors) is extremely happy with the outcome. Chantigadu increased the banner value of 'Superhit Friends'.
You were nothing when Chantigadu was released. With the success of that film, the expectations do grow for 2nd venture. How are you going to meet the expectations for your next movie?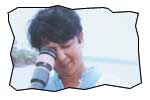 I am not afraid of expectations. Chantigaadu is houseful for first 2 days in all centers for all shows though there are no expectations and I expect my next film to be houseful for 4-5 days during the release time. There was drop for collection for Chantigaadu from the second week and picked up again after 4th week and I will try not to have the same situation for my next movie. Chantigadu did not run well in the main theatres of A centers well but it performed extraordinarily well in B and C centers.
Did you get any compliments from anyone other than Rama Naidu and MS Raju?
YVS Chowdary, Krishna and Vijaya Nirmala complimented us a lot.
Why do you think the new lady directors who have done films in recent times are not successful?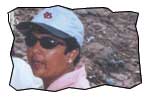 Though emotion is required for a film, entertainment is the one that needs to be exploited to make a successful movie. Since emotions and twists are available freely on idiot box, we need to provide something exceptional to the audience so that they can come to the theatre and watch the movie. In the earlier days, films like Sankarabaranam is a hit because people used to come to the theatre and watch the movie as it has got a hit talk and there is now way they can watch it using CD. But these days even for a movie like Chantigaadu, there are pirated VCDs that have come up and I am receiving around 15-20 calls a day about the pirated VCDs. VCD Piracy is one thing that is killing the movie industry. The youth have different avenues of entertainment. At the same time the working class does not prefer to watch a movie that doesn't have an entertainment value and good music in the film. If these two things (entertainment and music) are missing then that film is not successful. This applies for good for male as well as female directors.
In the earlier days, people used to watch the movies for the hero. But recently heroines started playing a major role in the success of the film, as youth audience has become major contributors to the success of the film. Even our trade representatives are informing that one of the reasons behind the success of Satyam is Genelia D'souza. Also if you know everyone is looking for the release of Malleswari just because of Katrina Kaif. And we need to keep in mind before selecting the heroine. We can't imagine the success of Missamma film without Bhumika Chawla playing it. If we need repeat audience then we need make sure that we have a nice heroine.
Your English film is expected to have bold theme. Don't you foresee any controversy?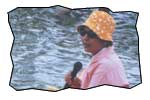 I wrote a serial for Mayuri magazine called Kaugili that was an instant hit during those for the boldness it portrayed. It also came as a novel. I also write another short story called Sparsa and people are dumbstruck after reading the story. I received number of fan mails for that short story and it is translated and published in Illustrated weekly also. I also write a short story called Vrutthi. The point is very small. If a VIP is planning to visit a temple, the god is decorated well. Likewise if a high paying customer is coming to a prostitute, she makes sure that she has her best dress and best makeup. So I compared prostitute with God and wrote the story. I used the picture consisting of Venkateswara swamy above the waist and a lady structure for the other half of the body. Some people came from TTD (Tirumala Tirupati Devastanam) and protested. I faced lot of problems from my family as well as outsiders for this. Facing controversies is not new for me.
What is the subject of your English film?
I do not want to divulge the details of the movie now. But it will be on the similar lines of "Kama Sutra" and "Fire".
Don't you think you got more media exposure than what you deserve?
Yeah. Because I am a media person, I managed to get the exposure from electronic as well as print media and that is my strength. Every director has got their own strengths like they belong to Ram Gopal Varma School and they use his name to get more exposure. Likewise, the most recent director Surya Kiran has come with Nagarjuna background. I have come to this stage just because of my creativity that I have in writing the stories and drawing cartoons.
Tell us about the success story of Superhit film weekly?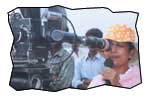 When I started the magazine Superhit, almost all everyone was against the idea, as I did not have any backup at that time but others like Sitara has the backup of Eenadu, Jyothi Chitra has Andhra Jyothi and Sivaranjani has Udayam. But we went ahead with the idea and we became successful. Those who have tried starting a weekly film magazine earlier to us have shutdown the shop in two or three months as they do not have the backup of a daily. All our well-wishers discouraged the idea of starting the Superhit film weekly.
I have designed the size of the magazine. Though Raju garu (my husband) is the editor, I was the one who was more popular at that time. I know Raju garu's capability and caliber and I thought that he will shine better in an individual role and we invested our own hard earned money. We suffered a lot in the first three months as we have a very big size magazine. Our agents used to fight in the first three months asking me to change the size of the magazine but I went ahead with what we have designed asking them to wait for couple of months. And Superhit's size and reporting style has become standard for any film magazines that are coming up now.
Do you have any message to the visitors of idlebrain.com?
Watch my film Chantigadu and send us the feedback at [email protected]. Watch out for my next English flick!!