Click here for the 1st interview of Krishna Vamsi done by Jeevi
Murari
Tell us how the story of Murari formed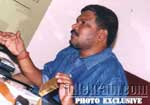 There are so many unsolved mysteries and unanswered questions that occur to us directly or indirectly. Once I went to a temple in a village. There is a very famous person in that village. He had three sons who died under suspicious circumstances at regular intervals. I went to that village 4 years after these incidents happened. When I was speaking to the people out there, they said that the big man has killed a worker from lower cadre by hiring some goons. Then the wife of that killed person came to this person's house and cursed that all his three sons would be dying with in six months. That is what is called 'Usuru'. Since our childhood, our parents tell us that we should do good deeds and we should not allow anybody to subject their 'usuru' at us. If you take the family of Indira Gandhi, four people were subjected to ruthless killings (Indira Gandhi, Firoz Gandhi, Rajiv Gandhi and Sanjay Gandhi). I was intrigued by all these incidents. During that time, I was at the altar of knowing more about spiritualism. I visited temples and observed the architectures, sculptors. I also read books like 'Yogi's Autobiography' etc. I meet highly qualified people like Sirivennela Seetarama Sastry to enhance my knowledge in various things. I also studied the visions of our ancestors, who during their time have designed things like missiles, television, aircrafts etc.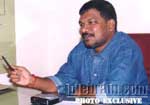 We always have an answer for any questions that start with 'what', 'how' and 'when'. But we do not have any reason or answer for questions starting with 'why'. I had this kind of backdrop in my mind and wanted to make a film. When a film in the combination of Mahesh Babu and Krishna Vamsi was announced, I though I should make all those mystic questions get a representation in this film. Mahesh Babu's first film 'Raja Kumarudu' was a hit. His subsequent films Yuvaraju and Vamsee are flops. Mahesh Babu is the only hero among the current generation who has all the qualities of the best hero. He is very handsome, 6 feet tall, very talented artist, excellent dancer and an extraordinary fighter. Even before becoming a hero, he received such a huge popularity and fan following that make others envious of him. In spite of having so many excellent qualities as an artist and individual, he could not deliver even an average film.
I have seen around 3000 films. Except for the film Anand (Hindi), no other film introduced a hero who would be dying very soon. In our films, the storywriter creates a problem and then introduces the hero to solve the problem. My aim was to go in reverse trend and form the screenplay. When we were having our story discussions, I said that Mahesh Babu's character would be dying in the film and everybody shouted a big NO.
I wanted to incorporate our culture and Telugu tradition. I wanted the entire film to have a festive mood. When I was a kid, I used to like the atmosphere that is built when a festival is being celebrated in our village. I wanted to bring back those moments in the film. Also, I used a joint-family backdrop.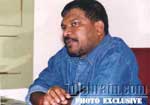 During that time, I met Mahesh Babu a couple of times. He has such a 'mugdha manohara mohana roopam'. I was impressed to such an extent that I wanted to add 'Krishna tatvam' to that film, as 'mugdha manohara mohana roopam' is the first quality of Lord Krishna. Hence, the story of Murari is nothing but the story of 'Lord Krishna'. If you look at the character and characterizations of 'Murari', you find resemblances of Krishna, Yasodha, Balaramudu, Sisupaaludu, Satyabhama, Rukhmini. People say that Rakshasas used to come to kill Krishna at regular intervals. We used that concept as death points in Murari film. In real, Krishna is hurt by another Yaadava who presumed the thumb of Krishna to be the eye of a deer. Sisupaludu is always jealous of Krishna since his childhood.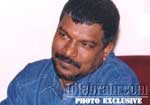 Sonali Bendre's characterization in the first half is based on Satyabhama and her characterization in the second half is based on Rukhmini. That's why we incorporated Rukhmini Kalyanam in the second half (where Lord Krishna takes Rukhmini away from her place and marries her without the knowledge of her people). Lakshmi played the role of Yasoda. Prasad Babu played the Balaram character. I gave Balaramudu characterization to Satyanarayana also. The other Yadavas in the film are the brothers and family members of hero. I combined the characterizations of Sisupaludu, Karnudu and Duryodhanudu to form Ravi Babu's character. We created two separated joint families like that of 'Pandavulu' and 'Kauravulu'.
Even if you look at the background music and songs, you find the dominating sound of flute, because flute is the instrument of Lord Krishna. Just like the way Krishna had herd of cows (aalamanda), hero in this film had an animal (elephant). It's not true adaptation of Lord Krishna's life. But we got inspired by the characterizations. I wanted to create the atmosphere of Brundavanam. That's the reason why Mahesh is shown to be moving along with and surrounded by girls/women and kids (just like the Lord Krishna).
Did you face any problems during the making of that film?
No. Absolutely no problems!!
But the producer gave a statement that you increased the budget heavily, without the need for it?
That's his problem and it's not my problem. He never said that to me on my face. I know how much the producer has made on this film and the entire industry knows it. Its an open secret.
In my earlier interview, you mentioned that 'Antahpuram' did not have even 15% of what you have imagined. And hopefully you wanted to show at least 50% in the Hindi version (Shakti - the power). But why did Hindi version become a flop?
I still maintain that Shakti is a well-made film. After 'Sindhuram', it was the most satisfying work for me.
In an interview to a film magazine, you mentioned that you made 'Samudram' because you needed some money at that point of time?
Chetta cinema! It's a worst film. I told you naa! I know how Samudram should be. I could not make it the way I wanted to. It's the worst film among all the films I made so far.
Is this your fault or producer's fault?
No producer is responsible for the fate of my films. If my film is a flop, it's because of Krishna Vamsi. I know what I want to make and I will make it. I will not allow any producer to influence or force me to make the film the way he wants. If I encounter such a problem with the producer, I will leave the project half way.
Did you leave any of the projects half way?
(grins) No! I don't prefer to leave my projects. If things go to that far I just try to warn the producer that I would leave the project. Then the producer would listen to me. It happened a couple of times.
Can you tell me when and for which film, it happened?
No. I can't tell you that!!
Khadgam
When did you get the idea of making Khadgam?
During the times of Bombay bomb blasts. Since then I was wondering why some people believe that this is not their country. And why crores of public are silent even after looking at these gruesome activities? Where is the mistake? Who is the cause for it? These were the questions that were reverberating in my mind. If you have a question, you search for the answer or the answer will occur to you on its own. After finishing 'Shakti', I was pondering over the subject for my next film and this became the subject.
I had Hyderabad as the backdrop. Hyderabad is a religiously sensitive area. When I started doing research, there were many connections being unearthed like links with Pakistan and ISI. What is this SIMI? I was getting information in bits and pieces. I went to a jail in Hyderabad for research. There I found few prisoners who were arrested on ISI activity-related case. 9 out of those prisoners were Pakistanis. They over stayed in India. There was no check on them. Remaining people were directly or indirectly related to the ISI. The so-called militants who are killing people are less educated or illiterates who are very vulnerable for these kinds of misleading. Ultimately its politics that's making all this possible. I did not touch that issue in 'Khadgam' because its not one person. I can't pin point one person and say that he is spoiling our country. We cannot find a solution that way. It has to come from the people and with in the people.
Nobody in India has a right to say that somebody does not belong to India on a religion basis. Whatever his religion be, Muslim, Hindi, Buddhist or Christian, he is an Indian. Our country has thousands of years of history. Though the western historians claim that India has the history of 5000 years, the real age of India is 45,000 years.
The entire universe is born out of Omkaram. That is shown in the beginning of Khadgam. The sound of Om is very sacred and powerful. If you chant Om or listen to Om, you would realize the power of it. So much of research has been done prior to the making of Khadgam. That's why people reacted with so much of response in theaters. Audience clapped whenever our tricolor national flag was shown in the theater. Our national flag is not a cloth of 3 colors. It has the characteristic history of thousands of years.
Our younger generation is badly affected by M TV and Channel V culture. Nobody is carrying forward the history and rich tradition of our country. I felt that it is my responsibility to touch this point and put a seed in their brains. Even if 1 out of 1000 go back home and try to learn the history of India, my aim is fulfilled. People should know what the real India is.
Sri Rama is another prophet like Prophet Mohammad. He is not a God. But ways of worshipping is different from religion to religion. We worship him in this way. We admire and adore him in this pattern. What is your problem? My problem is that nobody in this world can question the Indianness and Indian origins. Since westerners wrote the history, they wrote it the way it suits their own interests. People say that Mahabharath happened 5000 years back. Ramayana happened much before that. It is very unfortunate that we have not documented our Vedas. Our Vedas have all the facts of Medicine, Mathematics, Astrology, Astronomy or any other science which others have claimed that they invented it.
People think that I am a Hindu fanatic. I am not. If you see Khadgam film, I presented the true Muslim in the form of Prakash Raj character in a very noble way. Babar came to India in 9th century and British people came in 16th century as merchants and started ruling Indian in 18th Century, which means that Muslims ruled India for 1000 years. So many permutations and combinations happened. But the serenity and sacredness of the Indian land remains the same. Even Turkey and Persian kings came to India and they chose to live here. Babar, Aurangazeb, Shahjahan etc felt that India is their homeland and settled here.
The current generation does not know about Sri Krishnadevarayalu, Gona Ganna Reddy, Rani Rudramadevi, Jhansi Lakshmi Bai. Where are we going? That's why I mentioned in a Khadgam song that we worship Shirdi Sai Baba, who is a Muslim. He is a saint. People think that if you go to Shirdi, your work would be done and your wishes would come true. That's why people are flocking to Shirdi. The religion factor does not work here. What matters here is the trust and belief. Behind this belief, there is selfishness. When it comes to personal problems, nothing matters. Lots of Hindus to go Dargas and then put Muslim names to their kids. There are so many things that went without any discussion in 'Khadgam'. If I put all that matter in 'Khadgam', the theaters would have been blasted by now.
How many years will you keep on making this social based different films?
There is no fun in making the same film again and again just because those kind of films are becoming hits. As long as I have energy I will try to dish out different films. If I become tired of it, then I will make another 'Ninne Pelladatha'. I want people to think beyond their personal interests and their families.
Everybody in the unit was afraid of Omkaram song in the beginning. But people liked it and accepted it. They felt the magic of that song when they saw it in theaters. The result of that Omkaram song is the shouts and applauds the crowds showered when the Indian flag was shown for the first time in Khadgam.
For the first time, I am seeing the ariel footage of real Charminar in Khadgam film? How did you get hold of it?
I shot it clandestinely without the knowledge of anybody. I have taken that shot from a helicopter.
Were there any problems with censor board before the release?
No cuts were proposed and Khadgam got the certificate with out a single cut. Everybody appreciated the film.
What is the feedback you got after the release?
Satisfactory! Whoever tried to create problems told the world openly that they are not Indians. They said that they don't belong to this country. I think Government must have noticed it. I strongly feel that whoever objected this film are not true Indians. This film has nothing against Muslims. In fact I supported Muslims. I fought for Muslims.
Did you get any threatening calls?
Yes. I got lots of them. But I don't care. I don't think my life is such a cheap thing one that some xxxxxxx can decide on it. If I have to die, I will die. But nobody can kill me. That way I am very philosophical. If I have to die I will die anyway. I don't need to make Khadgam to die.
Who is Babu in your film?
A lot of them are there. But I clearly say that it is not intended at any star. Take the case of Nagarjuna, Bala Krishna and Venkatesh. These people were born and brought up in film industry and their fathers are legends in Telugu cinema. Without those legends, we can't imagine Telugu film industry. For the parents, its usual to call their kids Pedda Babu, Chinna Babu etc. When these stars were launched through their home productions, even the other technicians started calling them as Babu. And they deserve to be called as Babus. I do call Nagarjuna as Babu. I don't call him Sir. It looks very odd.
Now each and every hero who is coming up these days are asking to call them as Babus. Actually it is not a satire on the heroes. But it's a satire on the people who make them Babu's by calling them Babu. If a new hero delivers a hit, all the people go to them and start calling them 'Babu'. I condemned that culture with Khadgam. I don't have to make a film to criticize any particular hero.
You must have met the entire babu's in the industry after releasing Khadgam. What is their reaction?
Nothing. They jocularly mentioned that 'kasi antha teerchukunnav kadaa!'. I have not faced any unpleasant situation. I was questioning the system, but not any individuals.
There is a rumor that the scene in which Ravi Teja catches his girl friend red-handedly with a director is based on a real incident that occurred to you in real life. Is this true?
(Laughs) I heard this rumor too. Everybody has his or her own imaginations about movie-related scenes in 'Khadgam'. It's all wishful thinking. I talked about system. I have seen so many girls exploited by the film industry. I personally consoled few of them as well. My films are always extensions of myself. The scenes in my film are directly or indirectly experienced by me or by the people I know.
Your Khadgam logo was copied from the logo of Ram Gopal Varma's company?
Oh. Is Company logo similar to Khadgam? That happened without my knowledge. My designer got different logos and I liked this one. Anyway, Company is a film by my boss (Ram Gopal Varma). It's okay even if we copied it. However, it was not intentional from my side..
What is the reason behind lifting Adnan Sami's Lift Karade song?
Actually Adnan Sami himself asked us to lift the song by saying 'Lift Karade'. That's why I lifted (giggles). Jokes apart, I liked the concept of that song. Whenever we go to temple, we have such a huge and ambitious wish list. I guess everybody identifies with the wish list in that song. We tried so many different tunes, but did not like any of them since the original song was playing in our mind. Hence, we could not help but lift that song.
How do the people get valued in film industry?
In film industry, people give value for success, but not for talented individuals. I personally feel that as a human being, you should be successful.
What are the movies you saw recently?
I saw Okkadu, Thottigang, Indra, Jayam and Bobby.
Which one did you like the most?
Okkadu and Jayam
You have a unique style of putting lighter-vein comedy for scenes that involve tragedy and death?
Like what?
1. When Mahesh Babu was stabbed by Ravi Babu in Murari, Mahesh Babu hops and then soils the wound and murmurs like 'orey buchibabu. Enthapani chesavura' etc.
2. When a bullet hits Jagapati Babu in Antahpuram, he smokes a cigarette and hums songs.
3. When bullets injure Sonali in Khadgam, she talks in a lighter vein with Srikanth while dying.

Actually the state of a man dying is called the state of delirium. After you reach certain stage, your instincts and sub-consciousness would be realizing that you are dying. But your brain and your thinking would not accept it. At that point of time you would be talking non-sense and super-sense as well.
I have personally seen such experiences, read a lot about it in books and I caught that kind of frames from English films as well.
When are you getting married?
There is a proverb in Telugu. 'Kalyanamochina kakkochina aagadu'. Who knows?
There is another rumor that you tend to fall in love with the heroine of your film during the making of it?
I love women and I respect them. Since I work with very nice and glamorous girls, I would show some extra emotion towards them. I always appreciate beauty. That's all.
We heard you choreographed the 'Nuvvu Nuvvu' song from Khadgam?
That song does not have any choreography. It has small movements and sweet nothings. And this is not the first time I have done such a thing. I also directed songs like ee velalo nenu (Gulabi), ye rojaithe choosano ninnu (Gulabi), bike song (Gulabi), Dreamgirl (Gulabi - me and Chakri did it), eto vellipoyindi manasu (Ninne Pelladatha), Kanulalo nee roopame (Ninne Pelladatha), Inka edo (Ninne Pelladatha), naathoraa (Ninne Pelladatha), sahasame (Chandralekha), Sakshi Sivanand song (Samudram), jeep song (Murari), Pelli Song (Murari). I don't like songs where hero and heroine dance with a group like recording dances.
Its not something that is done only by me. Even Teja and Guna Sekhar choreograph some of their songs
I heard that Prakash Raj troubled the producer during the dubbing of Khadgam. Is it true?
Nothing of that sort happened. All the artists have their own moods. Artists are very delicate people. Their moods do fluctuate. Hence, sometimes they behave in a peculiar way. We need to understand them, cajole them and make them give their best.
We are close buddies and we move around a lot Everyday is precious to him. Even then he gave extra call sheets for Khadgam. You saw him partying with me yesterday night. He is extremely talented as an artist.
How do you feel about the rise of Ravi Teja - your find?
Ravi Teja is not my find. Nobody finds anybody here. Directors cast actors only because of the talent of actors and their suitability to the characters. He is a good friend and I am happy for him. And thanks to Jagan (Poori Jagannath) who made it big with him. The credit should go to Jagan.
When I interviewed you last time, you were smoking a lot. But now you have limited yourself to just 2 cigarettes?
Yes! That's because I am going to gym on daily basis and doing exercises.
What do you do after finishing one project?
I sleep for a week to reenergize myself. Then I would be working over some fictitious thing called script. Then I would try to make others believe that it indeed is a great script.
Tell us about your future films?
I am just relaxing. You saw me at yesterday's party! That's how my life is - partying. I have to take a decision in a couple of weeks.
Why are you not doing films with big heroes?
I personally see no difference between a big hero and a small hero. Even if I have something being planned with a big hero, I can't reveal anything now.
When can we expect a film with Chiranjeevi in your direction?
Its not in my hands Jeevi! It is not even in Chiranjeevi's hands. TIME has to come and wait for it.
You were in debts since Sindhuram. Did you pay back your financiers?
Yes! I am a debt-free man now!
Were you a partner in Khadgam?
Yes.
There was an announcement that Mahesh would be acting in a film by your banner Andhra Talkies?
Mahesh would have said it. But I never said anything related to it. Mahesh Babu is my favorite hero. I am very fond of him. I would like to work with him again. I don't want to make a film with him just because the combination is available. I need to find a script for it. At personal level, I should enjoy the project.
You said you saw Bobby. Any comments on it, which was directed by your protégé Sobhan?
First of all, Sobhan is not my protégé. He is my colleague. I was not protégé of anybody. We all work as colleagues. We learn things from each other.
What went wrong with Bobby?
It lacks soul to begin with. Every other thing in that movie is a consequence of the absence of soul.
Don't you feel jealous when any of your colleagues earn more money through films?
I don't want to earn so much money that I would become a watchman to that. I want to have a free mind. I don't want any clutches. I can earn money at any point of time, if I want to. Everybody gets what he or she deserves.
Lots of visitors of idlebrain.com have technical bent of mind about movies. What should they do if they want to join you as assistants?
I have eight of them currently. I can't accommodate more. Secondly, I don't want to entertain people who think that they would become good directors only if they work with Krishna Vamsi. What I mean to say is that if you have burning ambition to become a director and if you have substance and stuff in you to make it, nobody in this world is going to stop you. You need not join big directors to make it big. You can join as assistants to anybody and learn the work. Ram Gopal Varma worked as an assistant to B Gopal for a film. VV Vinayak and Seenu Vytla worked as assistants to Sagar. If anybody wants to join, they should come to Hyderabad, roam around and put their own sincere and optimistic efforts.
Any messages to the idlebrain.com visitors?
I am not qualified to say any messages. But I tell you what I follow. Be true to yourself. Seetarama Sastry garu wrote in Khadgam that 'konthakalam nelakochaam athidulai vundaka'. That's my philosophy of the life. Enjoy your stay as a guest on planet earth.