Hyderabad
November 29, 2009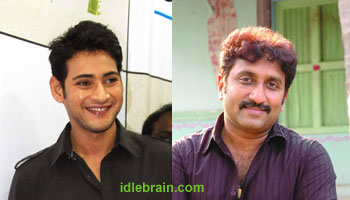 Mahesh Babu is going to act in the direction of Seenu Vytla. This movie will be produced by 14 Reels Entertainment banner that is currently producing Namo Venkatesa movie in Venkatesh – Seenu Vytla combination. Ram Achanta, Gopichand Achanta and Anil Sunkara are the producers.
Seenu Vytla said, "I am doing a film with Mahesh Babu for the first time. It is an action film with love backdrop. Majority of the first half takes place in North India. There will be entertainment, action and romance in the movie. It will be a grand film with visual beauty. I am doing a film for the first time with Super 35mm camera."
This film will go to floors after the release of Namo Venkatesa movie in January.