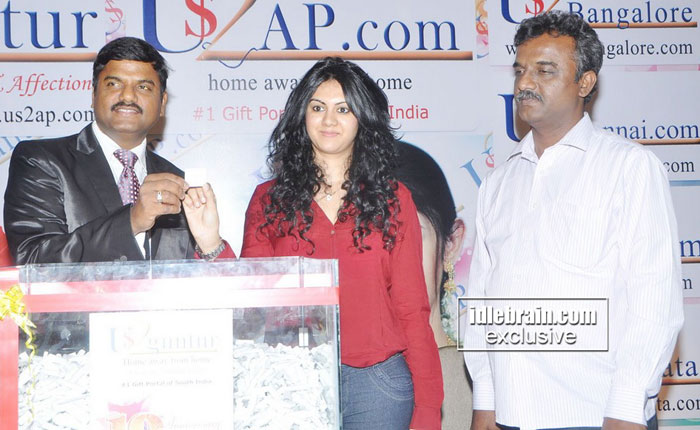 us2ap.com 10th Anniversary Celebrations

On the eve of successful completion of 10 years, us2ap.com - Leading ecommerce Gift Portal has conducted a special draw for its customers who placed orders during last one month.

This event was conducted at Cinemax, Banjara Hills and winners were picked Up by Film Actress Ms. Kamna Jethmalani . Mr. Sridhar Narra, CEO, Mr.srinivas Narra, Director and other managers & customers attended the function.
Mr. Sridhar Narra, CEO of Us2guntur.com while addressing the Press said that 10 lakhs worth of Free Gifts are offered on the occasion of l0th anniversary of their Gift Portal through Assured Gifts & Draw. He also shared that the hard work of his Team Members Managers, and director is the main reason behind the Successful completion of 10 years.
On occasion of 10th Anniversary Draw special Guest Miss. Kamna Jethmalani well known South Indian Film Actress is invited to pick the Lucky Winners. She said that she is very much happy and feel thrilled to be a part of this occasion. She shared that "Quality Service coupled with quality products will always lead to success" and due to this philosophy, only us2ap.com is enjoying the success.