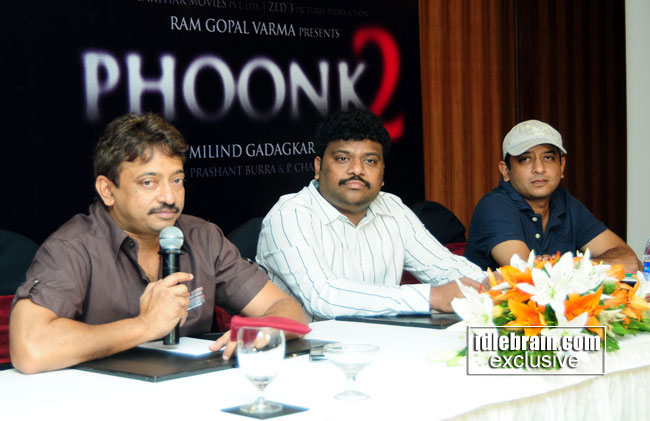 Ram Gopal Varma is going to present the sequel of his blockbuster Phoonk. Phoonk 2 is the logical extension of Phoonk movie. The black magic witch who dies in the climax of Phoonk will come back to the live of little girl as a ghost to take revenge on her.
This sequel will be directed by his associate Milind Gadagkar. Prashanth and P Chandrasekhar are going to jointly produce this movie. Phoonk 2 will be dubbed and released in Telugu and Tamil languages as well.
Shooting of the movie is already started and Phoonk 2 will hit screens in February 2010.