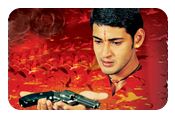 The combined functions of 175 days of Jayam and audio release of Nijam met with a great success. The Sharjah stadium - with a capacity of 10,000 spectators over flew with buzzing crowds with 12000 Telugu people attending it on the night of 13th of March. Chiranjeevi was the chief guest.
Attendants: Chiranjeevi, Mahesh Babu, Uday Kiran, Nitin, Raasi, Sanghvi, Udaya Bhanu, Rallapalli, Dharmavarapu Subramanyam Raja Ravindra, Gopichand, Brahmaji, Duvvasi Mohan, Gopichand, Suman Setty, Ragini, Harikishan (Mimicry), Teja (director), RP Patnaik (music), Kulasekhar (lyrics), Sameer Reddy (camera), Shankar (choreography), Horseman Babu (stunts), Anoop (music), Usha (singer), Ravi Varma (singer), Jagadeeswara Reddy (Exec Producer), Anand (Co-director), Narayana Das (distributor), Sunil (distributor), Sudhakara Reddy (distributor) and Rama Rao (distributor).
The event had a slight upset when the stage was collapsed due to sand storm in Sharjah stadium by 3 pm. The organized reconstructed the stage and the program started at 9 pm. The musical show started with 'Abhi Mantranam' - the climax sloka in Jayam film. RP Patnaik, Usha, Anoop and Ravi Varma enthralled the crowds with their songs. Uday Kiran and Nitin danced for Gajuwaka Pilla and Ranu Ranu songs respectively. Rallapalli, Gowtam Raju, Ragini and Suman Setty did comedy skits. Hari Kishan performed mimicry. Uday Kiran enthralled the fans by singing 'Naa Gundelo Neevundipovaa' song. Udaya Bhanu anchored the event.
Chiranjeevi who was watching the entire proceedings by sitting the Cricketer's dressing room, came to the dais amidst the musical welcome of 'Ayyo Ayyo' song from Indra. Then Chiranjeevi gave 175-days mementoes to the team members of Jayam. When Nitin came to take his shield, Nitin requested Chiru to do a dance step. Chiranjeevi tried to give shield to Nitin, but Nitin refused to take it by asking Chiru to do a step. Then Udaya Bhanu announced that it would be great if Chiru does Veena step from Indra. However, Chiranjeevi politely denied that request.
Later on Chiranjeevi released Nijam audio by giving the 1st cassette to Mahesh, 2nd cassette to Uday Kiran and 3rd cassette to Nitin.
While speaking on the occasion, Mahesh Babu said that his role in Nijam film is a dream character. He said that Chiranjeevi has sent a flower bouquet and personal hand written letter to him for the success of 'Okkadu' film. Mahesh Babu had a precious compliment for Chiranjeevi when he said that if two more people like Chiranjeevi were there in industry, it would do a world of good. Mahesh Babu wished that he would come to Dubai again to celebrate the 175 days function of Nijam.
Chiranjeevi spoke about his shopping spree with a friend called Harish Lakhani. When he went for shopping, a few of the vendors have recognized Chiranjeevi and offered to sell the goods at a sale (discounted) price. Chiranjeevi said that when RP and Teja requested him to attend the function of Jayam, he had to think twice, but when they mentioned that the venue is Dubai, he had to agree to it as it gives him a chance to meet and mingle with Telugu people in Dubai.
Chiranjeevi had good compliments reserved for Teja and he narrated how Teja reached the position in which he is in now. Chiranjeevi observed the workmanship of Teja for the first time when he watched the poster design of Shiva. Teja designed Shiva posters. Chiranjeevi also mentioned that Teja's film 'Nijam' made highest business in many places.
Speaking about RP Patnaik, Chiranjeevi said that he used to wonder what would have been the effect if folk songs like 'Gajuwaka Pilla' and 'Raanu Raanu' had been there in his films. However, Chiranjeevi mentioned that he would have RP Patnaik as fulltime music director for one of his future films.
Chiranjeevi said that Mahesh has performed in Okkadu with full maturity and amazing stylishness. He used to think that Mahesh is not getting enough films to substantiate his talent and fortunately Okkadu happened that brought out the well-deserved recognition and success as an artist to Mahesh Babu. Chiranjeevi said that Mahesh's 'Okkadu' is playing 'Kabaddi' with the Andhra Box Office now. He wished that Nijam would become a greater hit.
Sidelights:
1. Teja's heroines like Reema Sen, Sadaf and Rakshita could not attend the function. Teja took it in positive way and is commented that his artists are becoming such a busy stars that they do not get time to attend functions.

2. Sanghvi sprang everybody by surprise by attending the function at Kuwait. She was an uninvited guest.

3. This function became the parameter for the popularity Udaya Bhanu enjoys in Dubai. Lots of local crowds - including Arab Sheiks - are seen taking group photos with Udaya Bhanu whenever they get an opportunity.

4. The response meted at Kuwait on 14th of March 2003 is not up to expectations. Chiranjeevi did not attend this function. 3000 people attended the Kuwait function. The drop in the turnout is attributed towards the fear factor of impending war.

5. During the daytime on 14th March, the crew took a break to cruise through the sand dunes by Land Cruisers and then traveled on camels.

6. Uday Kiran became emotional again while speaking about Chiranjeevi on the stage.

7. Raasi's mass snake song from Nijam was an instant hit as she danced to that song with grace. Raasi is looking very slim as she shed 11 kgs of weight for her Nijam role.

8. The singers were little uncomfortable while singing in Sharjah as the air contained dust particles.

9. As all the crewmembers are given stay in a particular hotel, Chiranjeevi stayed in a different hotel.

10. The crowds danced for songs in Sharjah. Dancing is not allowed in Kuwait, hence the Kuwait crowds had to restrict themselves to claps and swaying of hands.

11. Mahesh Babu turned out to be the naughty and jovial guy among the gang as he has a joke or mischief up his sleeve all the time during the tour.

12. There are lots of Nandamuri fans in Kuwait. On popular demand, Usha and RP sang Rukhmini song from 'Allari Ramudu' in Kuwait.

13. The unit felt at home in Kuwait compared to Sharjah as the whether and crowds are very sober out there.

14. The crowds expected the popular comedian Dharmavarapu Subramanyam to perform comedy skit. But he could not participate in any of the skits.

15. This program was covered by the crew of Gemini TV. It might be telecasted on Ugadi (2nd April 2003) festival day.