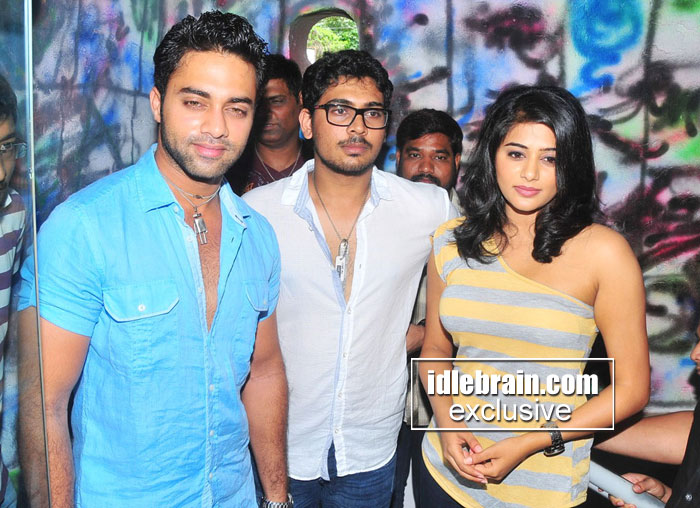 Designer Niranjan's IWEE Styling Store launched by Priyamani and Navadeep
Hyderabad add another feather to its fashion cap with the launch of a new designer store IWEE Styling Store. The sprawling store was launched by the National Award winner Priyamani and Actor Navadeep. Many other celebrities also graced the launch of this first of its kind Styling Store.
With an aim to bring the best of the international brands to Hyderabad, Designer Niranjan launched this store… All the international brands will be available at IWEE Styling Store which are procured directly from the manufacturing factory. These will be reconstructed to attain the perfect youthful look of these brands. The prices of these international brands will be affordable when compared with buying them at the foreign shores. The styling would be done to suit the needs of the niche customers.
The store also has another section named "Couture" which will house the organic fabric like Jute and Cotton. This organic fabric is specially collected form weavers of Pochampally and Chirala in A.P and Chattisgarh. Various designs are then produced form this organic fabric.
Designer Collection is mostly out of reach for the middle class with its extravagant pricing but, this young designer is on a mission to reach the middle class with his price making it easier for them to have designer brand which is high on fashion and also easy on their pockets.
About Designer:
Niranjan, a alumnus of Indian Institute of Handloom Technology at Venkatagiri, joined NIFT-Hyderabad and pursed his passion of becoming a Fashion Designer..
He learnt the skills of fashion designing by assisting some of the big names in fashion industry like Gaurav Gupta, Reena Dhaka, Mandira Wirk. Niranjan worked on the styling for almost 14 films in Tollywood like Rakhi, Chandamama, Lakshyam, Hareram etc. Nandamuri Balakrishna, Priyamani, Kajal Agarwal, Charmee, Kalyanram, Navadeep looked their best in Niranjan's collections. He is also the styling specialist for Kalaniketan designer store Ariza".