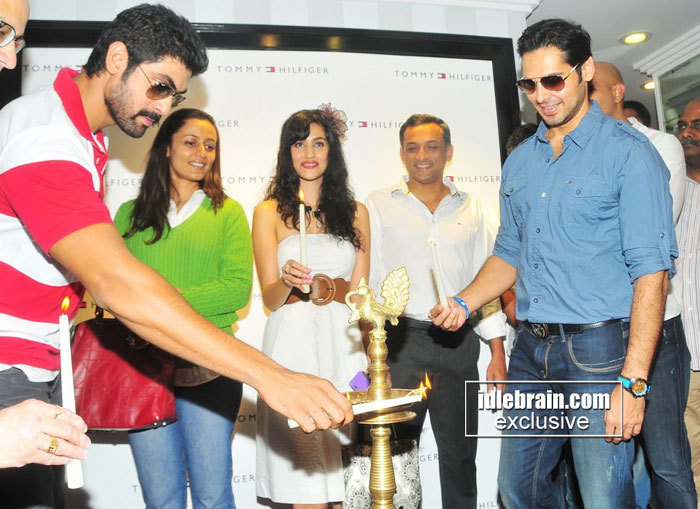 TOMMY HILFIGER ANNOUNCES THE REOPENING OF HYDERABAD STORE
The Tommy Hilfiger Group announces the reopening of the Tommy Hilfiger store in Hyderabad at Banjara Hills. The newly redesigned location is situated on Road No. 2 one of lndia's most renowned shopping streets. The store is operated under a license to an experienced retail pawner in the region.
The 500m2 store, the largest Tommy Hilfiger store in India, has been redesigned to reflect the brand's Classic American Cool hallmark and combines preppy with a twist'' styling and unique details for a modem take on iconic sportswear pieces.
Inspired by Tommy Hilfiger's first global flagship store on Fifth Avenue in New York City and the Champs-Elysees store in Paris then Banjara Hills location features an array of colors and textures along with signature Tommy "twists." The store's interior pays tribute to the brand's roots by incorporating an eclectic mix of vintage inspired furniture and American pop culture items, including iconic Life magazine covers American flag memorabilia and a collection of vintage New York State license plates. A crystal chandelier featuring abstract graphics inspired by the American flag, adds another unexpected touch to the unique store design.
Presenting the comprehensive Tommy Hilfiger lifestyle, the two-story location is home to the brand's menswear, tailored 'clothing, womenswear, childrenswear, footwear accessories and Hilfiger Denim collections. The ground floor menswear area features a contemporary take on traditional paneling combined with black ash and lighter walnut wood fixtures dark oak floors, and patchwork Persian carpets. An eclectic mix of vintage leather upholstered furniture adds to the elegant ambiance. Men's tailored clothing and accessories are well displayed within the cool Gentlemen's Club atmosphere.
The womenswear area offers elegant lighting, a white wood block display table and a fantasy garden installation complete with stylized birdcages, while the new childrenswear department conveys a whimsical design sensibility featuring playful, colorful elements and graphics.
Completing the retail offerings at the newly redesigned store are the Hilfiger Denim and Tommy Hilfiger footwear and accessories collections. A celebration of American vintage clothing, Hilfiger Denim combines authentic details and modern, high-end fabrics. The brand's footwear collection includes classic preppy-inspired styles as well as those targeted to a more fashion forward consumer. Accessories offered at the Hyderabad store include bags, watches, sunglasses and wallets.