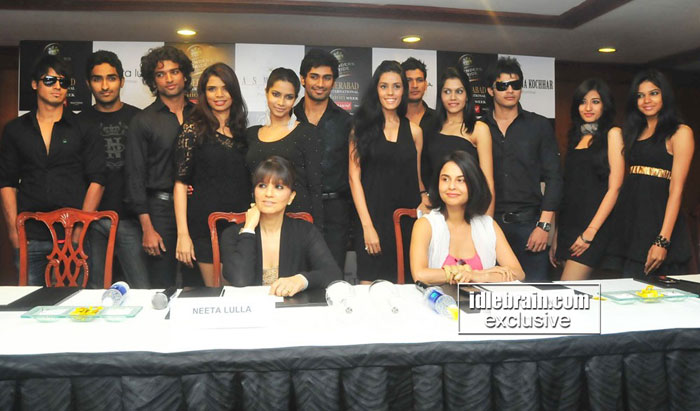 Blenders Pride and storm Fashion Company announced that ace designer Neeta Lulla has been selected to enthrall the Hyderabad audience with her creations for the Grand Finale at the forthcoming Blenders Pride Hyderabad International Fashion week. She will be displaying her carefully construed Festival 2011 line as part of the final show on 23rd August at the BP HIFW.
Neeta Lulla will present an Elaborate Bridal range that has been designed especially for the BP HIFW Grand Finale.
Pleased to be the grand final designer, Neeta Lulla elaborates, I am thrilled to have been given the responsibility and the opportunity to showcase the best of my creativity in BP HIFW fashion today and manifest the reigning trends this season through my collection. Presenting a collection for the Grand Finale always comes with a sense of great excitement and I would like to thank Blenders Pride for this fantastic opportunity and congratulate Storm Fashion Company for putting together yet another great initiative.
Showcasing at BP HIFW as the host and opening designer, Asmita Marwa is looking at dazzling home crowd with unique and eye catching, wearble fashion line. And she promises it to be never before seen spectacle. Brand Ambassador Daggupati Rana for BP HIFW will be waling for her as a Showstopper for the opening show!
Glad to be associated with designer like Neeta Lulla and Asmita Marwa, Jaikant Shroff, General Manager, Taj Vivanta, reveals, Neeta Lulla and Asmita Marwa are among the most celebrated designers of India. Their designs are intelligent and imaginative. We look forward to opening our doors of hospitality amongst the grandeur they will bring to show.