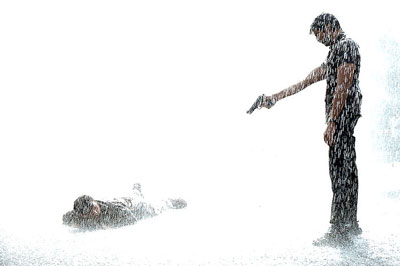 Homam, JD Chakry's directorial debut is going to hit the screens in the last week of this month. It is made on Shreya Productions. A media briefing was held today at their office in Hyderabad. The film stars Jagapati Babu, Mamta Mohandas, JD Chakri (negative role), Madhurima and others. Producer is Kiran Kumar Koneru. Recently, its audio was released by Ramgopal Varma at Adlabs, Hyderabad.
Homam – Three levels of Satisfaction
JD Chakry said: "We have planned to release the film in the last week of this month. First, our choice was Friday. Later, it was shifted to Thursday. Finally, producer felt why it couldn't be on Thursday. I am excited and satisfied about the film from three angles. 1) Even before the release of Homam, my producer has decided to make the sequel – Marana Homam; 2) My foremost tension was with Ramgopal Varma garu as to how he would respond to the film. But, he liked it very much. I am relived of my tension; and 3) The ISI-brand like Dil Raju's distribution company is releasing the film all over Andhra Pradesh. With all these positive factors, I hold profound confidence that the audience will make it a blockbuster."
I can't shed Ramu's mask
Replying to questions, Chakry said: "I always wish to be branded as the disciple of Ramgopal Varma garu. Definitely, you will see the influence on me. Perceptions might differ. When RGV did Shiva, he passionately desired to want to do something good to the society – exposing an evil. People might have taken it in some other sense. It happens sometimes. My Homam is an emotional action film. Selection of Jagapati Babu for my film is based on my liking of the actor in his previous films. He is a bundle of emotions. Instead of calling me a villain, it could be better termed as a negative character. Here again, point of view differs from person to person. A person who is not liked by society will be loved by his wife. Regarding music, I took up the assignment midway as our music director (Nithin Raikwar) felt seriously ill. My producer Kiran himself entrusted the job to me. I did it. He liked it. In this film, Jagapati Babu plays the role of an undercover cop with a high-voltage stamina. It is made with complete realistic approach. Good Vs Evil. But our presentation differs." At one context, he compared film shooting with that of a media person's coverage of an event. "You will shoot for half an hour. But take a few minutes. It is also like that. I don't mind about exposure of the film and it really doesn't matter much."'
Thanks to Dil Raju
Producer Kiran Kumar Koneru said: "Chakry is a good friend of mine. I am very much satisfied with his workmanship. Had only the budget of the film went up, I would alone be responsible for that. I thank Dil Raju garu for taking up the distribution of Homam."
Homam links:
• Music launch
• Poster launch
• Press meet
• Photo Gallery