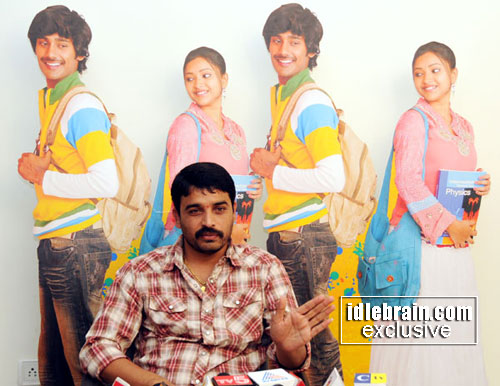 Dil Raju arranged a press meet to share the success of KBL at his office. Here are the excepts of the press meet –
Confidence on the story
I was very confident of the story when I first heard it from Srikanth. The audience too liked it now. I made KBL because I believed in the story. The tremendous success of Nuvve Kavali, Bommarillu and Happy Days proved that Telugu people always encouraged good films. After Bommarillu, I got such a response for Kotha Bangaru Lokam film.
Age group wise response
After the release of the film, we did some analysis and we found out certain inclinations. People below 25 years of age are finding first half to be excellent, but second half to be only good. The people above 40 years (parents of teenage kids) like the second half a lot by shedding tears in the last two release. The people in the age group of 25 – 40 are saying that KBL is just an ok film or average film.
Kathi meda saamu
Making films out of this kind of delicate story is like walking on sword's edge. Even if you falter a bit, the film would become a disaster. I would give complete credit to director Srikanth.
35 prints release
We released this film with 35 prints and it generated wonderful response by all shows going housefuls. Media also encouraged the film a lot. The response in USA is also very good. I am happy that I produced Bommarillu in 2006, distributed Happy Days in 2007 and produced KBL in 2008.
Two mistakes in KBL film
We realized that there are two mistakes in the film. The first one is the placement of 5th song. We had a couple of scenes before that song, but had to edit because the movie's runtime is getting extended to 3 hours. I am not going to reveal the second mistake now. I will tell about it during the 100 days function.
Kotha Bangaru Lokam links:
Dil Raju interview
Music launch
Wallpapers
Photo gallery
Working stills
Trailers
Press meet