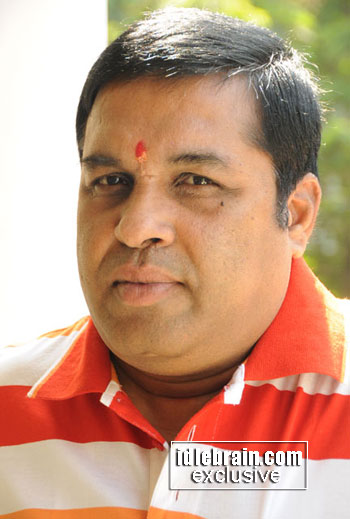 KV Rao who is making his debut into overseas distribution with Kavya's Diary arranged a press meet to tell his future plans.
KV Rao said, "We incorporate a company in USA called Kamini Movies Inc. Our first project is Kavya's Diary and we are in the process of acquiring five big films now. We will be distributing films on regular basis. Kavya's Diary will be released in USA with 6 prints. We are planning to release this film in UK, Singapore, Australia and Kuwait as well. We are planning to arrange a premiere show of this film by inviting Charmme to the theaters in New Jersey and California. I produced various films like Dadar Express (based on real incident), Chaitanyam (propagating anti-liquor movement), Anveshana (Ravi Teja starrer) and Sarkar (Nagababu & Ramya Krishna) in the past. I will be producing a socio-fantasy called Yamalokamlo Seenu Gaadu in the direction of Kodi Rama Krishna. Krishnudu (Vinayakudu fame) will act as hero. It will have lots of graphics that show NTR and MGR. Hollywood technicians who worked for films like Mummy and 300 will work for this film."
The interested parties can call 718 576 1763 or 99590 71117 for trade enquiries.