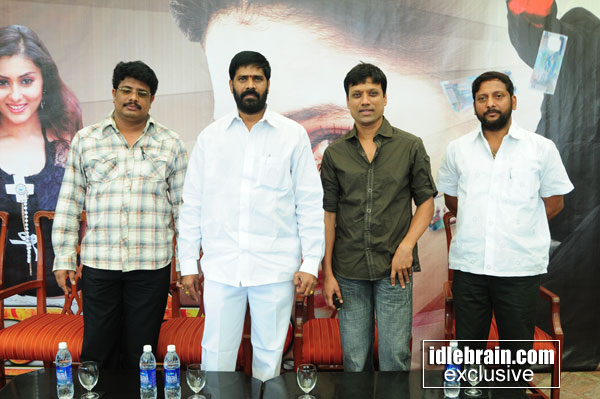 Tamil dubbing film Vyapari featuring Surya, Tamanna, Malavika and Namitha is all set to release on 11 July. SJ Surya attended the press meet held at Taj Banjara to announce the same.
SJ Surya said, "I am familiar with Telugu movie lovers as a director. I am making my debut in Telugu as hero with this movie. This is the first film made on cloning in India. Though i am born in Tamil Nadu and I was brought up in the houses of Telugus. I used to stay in Tulasi's house and she produced Tela Gulabilu in the past."
Producer Kunireddy Srinivasa Reddy, journalist BA Raju and director Srinivasa Reddy also participated in the event.