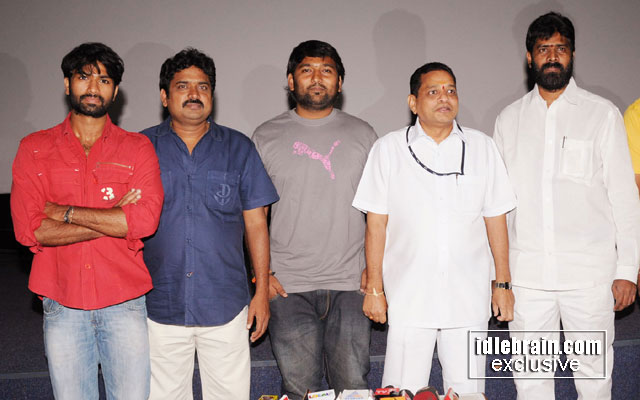 The success meet of SPR Entertainments' film – Ninna Nedu Repu – was held today at Prasad Labs preview theatre, Hyderabad. The film was screened to the media on this occasion. The film stars Ravi Krishna, Akshara (Rekha) and Tamanna. It had the theatrical release on October 9.
Nukarapu Srinvasa Rao (producer) said: "We produced this film as a bilingual in Telugu and Tamil. We are happy that the film is doing fine in both the areas. I thank the film unit and the audiences on this occasion."
Lakshmikanth Chenna (Director) said: "We made this film with high confidence in the audience that they would definitely patronize a film with new concept like the one with which we had dealt. The youth have liked this film very much. I am thankful to the producer for giving me an opportunity to direct this bilingual film in Tamil also, though I am a Telugu man. This film is doing well in Tamilnadu also."
Kunapareddy Srinivas (Executive producer) said: "We released Ninna Nedu Repu with 30 prints in Telugu and 60 prints in Tamilnadu. The story of this film has a nice concept with the entire subject revolving round the mobile. We are planning to present a mobile to each and every theatre showing this as a novel scheme."