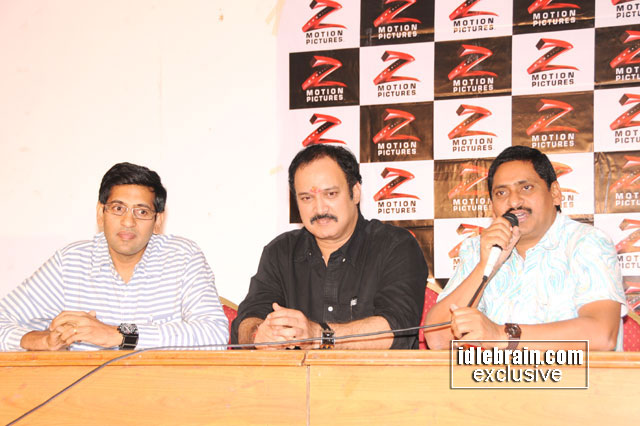 Zee Motion Pictures is venturing into Telugu film production now. Sanjay Reddy (Zee TV Head for AP), Naresh (Actor and Zee Motion Pictures head) and SV Krishna Reddy addressed a press meet.
Sanjay Reddy said, "One of my friends mentioned that the corporates failed to make good films in Telugu. But we would like to differ. We are planning to make movies in Telugu, Tamil, Kannada, Marathi and Bengali languages. We are currently producing Manorama (Eeswara Reddy direction), Mast (SV Krishna Reddy direction), Flash News, Little India etc. We will do big budget, medium budget and small budget films as well."
Suresh said, "We are going to introduce new talented technicians and actors with our films. We already made four films and these films will be released soon. We will encourage new directors who come with novel story ideas."
SV Krishna Reddy launched the logo of the banner.