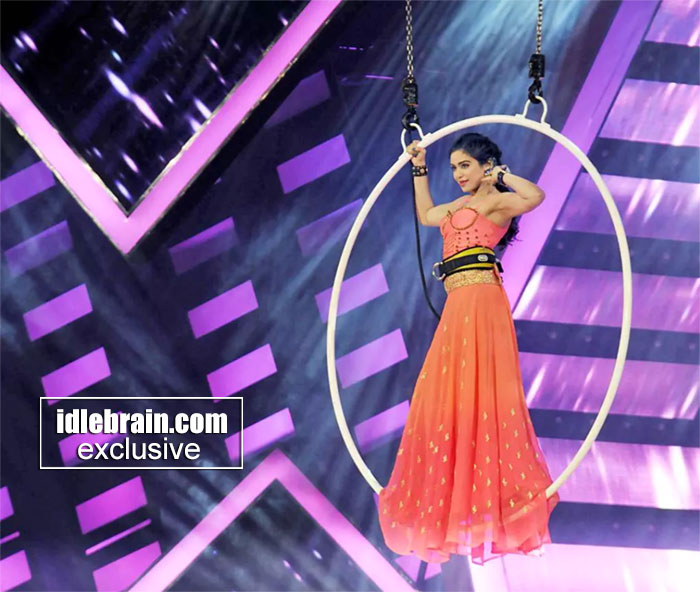 13 August 2015
Hyderabad
Adah sharma always shocks the audience with her performances.
Off late she has been thrilling the audiences everytime with a new adah.
Last as an apsara doing bharatnatyam.
Recently at the siima awards Adah came down from the ceiling standing inside a hoop. It was the first time at SIIMA that we presented an aerial act.Adah is very daring.She kept the audience spell bound with her mass steps and back flips ! People got a heartattack when she did her stunts.
Taran Adarsh, Khushboo,Allu arjun,Allu Aravind ,Dhanush and a host of other celebrities present were very impressed with her energy and expressions. Khusboo was heard discussing that If adah continues like this in no time she will be one of the leading stars. Her dance was the highlight of the evening and the talk of SIIMA. To top that Adah made very unique red carpet appearances with a simmering gold backless gown and a gorgeous contrasting traditional look on the next day.
SIIMA is getting bigger each year showcasing the top stars ,glitz and glamour and entertainment. SIIMA also put promotes young superstars of tomorrow.