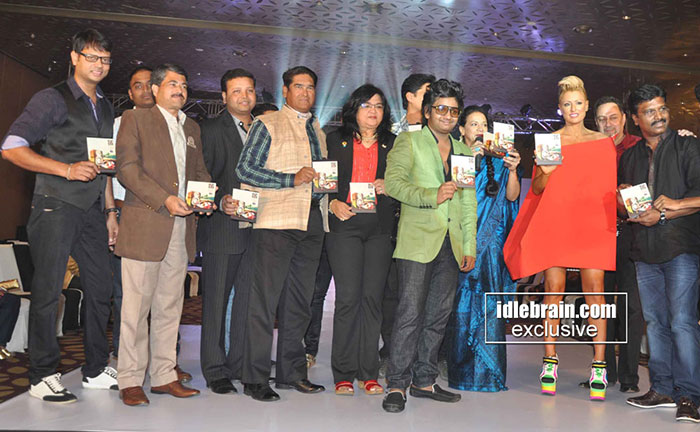 19 October 2013
Hyderabad
Launch of 'Beat the Box' album by German pop singer Stella and Asia's youngest DJ (disc jockey) Prithvi at 'The Park' abutting the Raj Bhavan Road, Somajiguda in Hyderabad.
On the occasion, sultry models, sporting fashion apparel designed by renowned designers Soham Chakraborthy and Mansi Agarwal, set the ramp on fire on Saturday. Along with "Catwalk" a Fashion Show, showcased Haute Couture, Indo Western Collection by a famous Fashion Designers.
The event, attended by the 'who's who' of the musical world as well as from the 'Page 3' circuit', kicked off with Stella performing live to the 'single track album' what with the beautiful models walking on the ramp swinging and swaying to the song.
Stella & Prithvi performed Live again and launched their new single Live. This is going to be a World Wide Premier of "BEAT THE BOX", launching from India.
"The Indian music has caught my fancy and hence I had cut this album" says Stella. "This single-track album will be my first step towards going international," says Prithvi.
Hyderabad Socialites Seema Azaruddin, Chaitanya MRSK graced event.