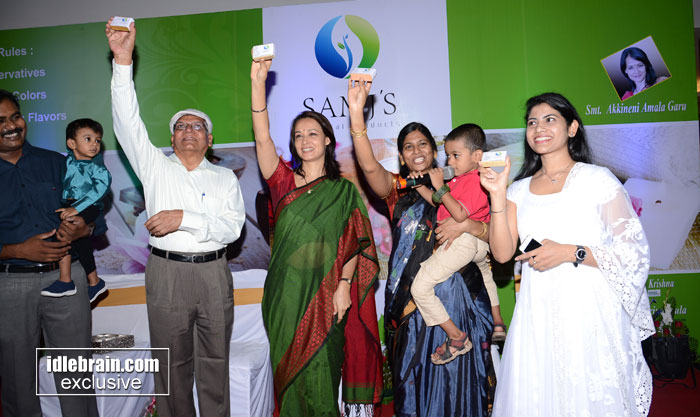 5 May 2013
Hyderabad
SamJ's Natural Product Company launched at Inorbit mall in Madhapur . It offer Natural Products without Preservatives, Synthetic flavors and added Colors in Cosmetic, Food and Beverages. Actress Amala Nagarjuna Inaugurated the store & introduced Cosmetics ( soaps and sampoo) , Food ( soya tofu & pappad) on the occsasion.
`Using natural products also helps the environment and world around us as animal testing is not allowed on most natural products. Animal byproducts are not included in the creation, nor are animals including in the process in any way' Amala , said.
`Natural products, such as skin care items created, contain no unnatural chemicals. While some companies abuse the term "Natural", most take the commitment to non synthetic manufacture seriously. Natural products contain only items found naturally occurring in nature' Mr Prashanth told here.
`The harmful nature of synthetic beauty products has become common place in the news. With the sheer number of products being used by consumers all over the world, it is no wonder that competition among grooming product producers has grown immensely. This competition is partially responsible for the increasingly harmful nature of these products' he added.
RJ Kajal , M M Krishna also graced the occasion