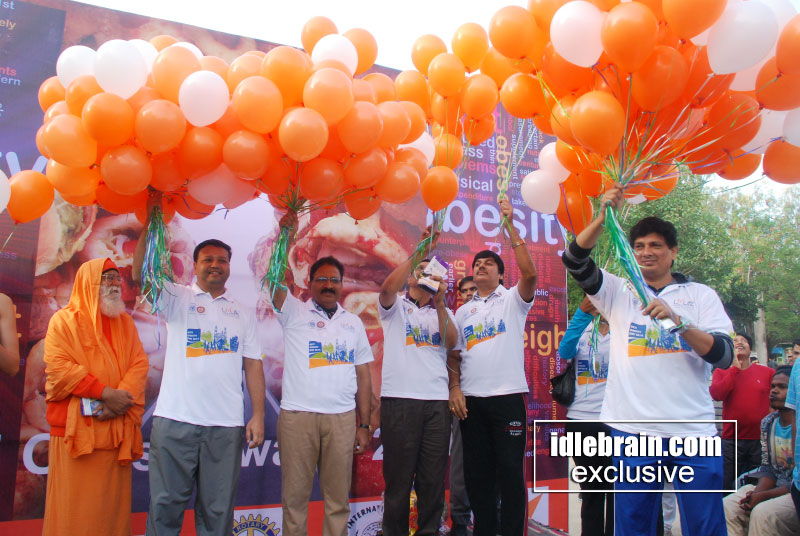 23 November 2014
Hyderabad
On the occasion of Anti Obesity day Livlife Hospitals organized an Anti Obesity walk on Sunday. The Walk Inaugurated by Mr Mahender Reddy,Hyderabad Police commissioner and Shilpa Reddy, Former miss india. walk started from KBR park main gate, reached to Jubilee Hills check post and culminated at KBR Park main gate.
Mahender Reddy said,on the Ocassion,People should know more about obesity, it can be avoided by daily exercise, physical activity and following a balanced, nutritious diet.
"This is a public health initiative aimed at generating awareness among general public about obesity, overweight and associated complications. India currently has the highest number of obese individuals in the world. If this trend continues, by 2030, 1 in every 3 Indians will be obese and/or diabetic" said Mr Dr. Nandakishore Dukkipati MD Livlife Hospitals.