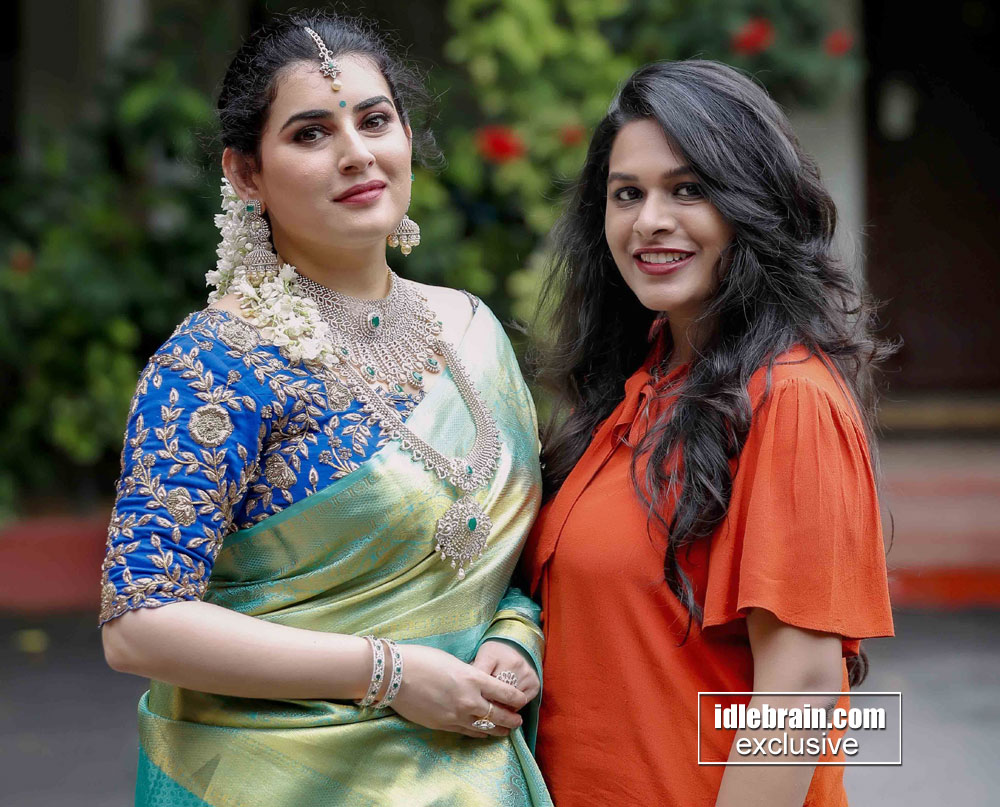 16 September 2020
Hyderabad

KALASHA FINE JEWELS
LAUNCHES
FESTIVAL SPECIAL
"WEDDING JEWELLERY COLLECTION"
FEATURING SPECIAL DESIGNER SAREE & FESTIVAL DRESSES BY FAMOUS FASHION DESIGNER SIRISHA REDDY
ACTRESS ARCHANA VEDA DRESSED IN EXCLUSIVE BRIDAL COLLECTION BY CELEBRITY FASHION DESIGNER SIRISHA REDDY
LAUNCHES THE COLLECTION ALONG WITH MODELS AT ALANKRITA RESORTS

Hyderabad, 14th September, 2020: Markets are gearing up for upcoming Festive & Wedding Season, to initiate with fresh start after the covid lockdowns. Hyderabad's famous jewellery brand "Kalasha Fine Jewels" launched their special Festival Special Wedding Jewellery Collection, for upcoming Festive & Wedding Season at Alankrita Resorts following all social distancing norms & guidelines. Archana Veda Showcased Designer Jewellery by KALASHA FINE JEWELS & SAREE & DRESS BY FAMOUS FASHION DESIGNER SIRISHA REDDY
Famous Actress Archana Veda along with Models Vakshika, Vaishnavi & Shravani Showcased beautiful designer Gold & Diamond Jewellery, the launch also witness the presence of jewellery lovers.
Actress Archana Veda loved the Jewellery & Dresses presented at the launch, the jewellery from Kalasha Fine Jewels, Dresses by Famous Fashion Designer Sirisha Reddy, the launch witnessed at Famous Alankrita Resorts, as the resorts is fully spacious, green full of Oxygen and presented the right venue for launch to be done maintaining all social distancing norms.
About Kalasha Fine Jewels
A brand of Luxurious fine jewels capturing the rich essence of culture and heritage of India. Kalasha fine jewels provide an exclusive range of Diamond, Gold & Jadau jewellery crafted to perfection. Video Call Shopping, Signature Bridal Lounge for private appointments, Home Service are some of the unique initiatives Kalasha Fine Jewels has taken considering the safe shopping.