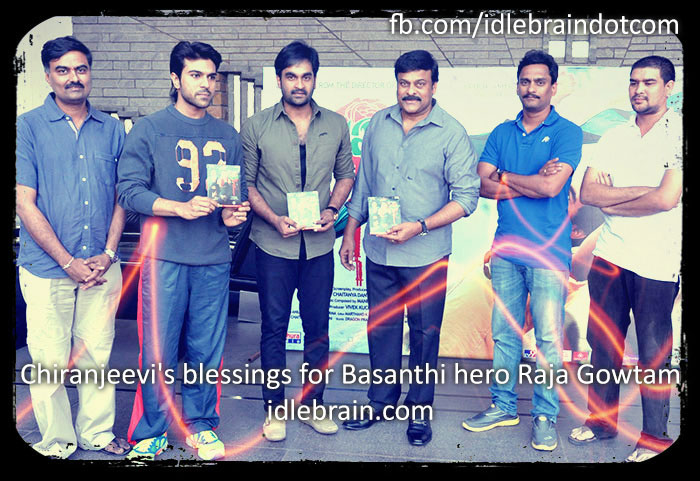 14 February 2014
Hyderabad
"Goutham is like a son to me.His success means as much as Charan 's success to me.I wish him all the best for BASANTI.Mani Sharma has given many many musical blockbusters for my films as well as Charan's.Yamaha Nagari was his first composition for me.Chaintanya Dantuluri the director of this film attained great critical acclaim for his first film BAANAM.Am sure he will surpass our expectations with BAANAM.Finally ,what can i say about Brahamanandam....he is a part of my family...he is like a brother to me.I wish the BASANTI team all the best."said the megastar.
Speaking to the Press, Ram Charan added "Raja Goutham is like my brother, we used to go for Gymnastic classes together. I personally believe he has great potential as an actor and I am sure BASANTI will prove it. I heard a lot of good things about the Director and I wish him and entire team a great success."
Director & Producer Mr.Chaitanya Dantuluri, Lyric Writer Krishna Chaitanya, Brahmanandam and Co Producer Vivek Kuchibhotla were among the others presented during the meet.