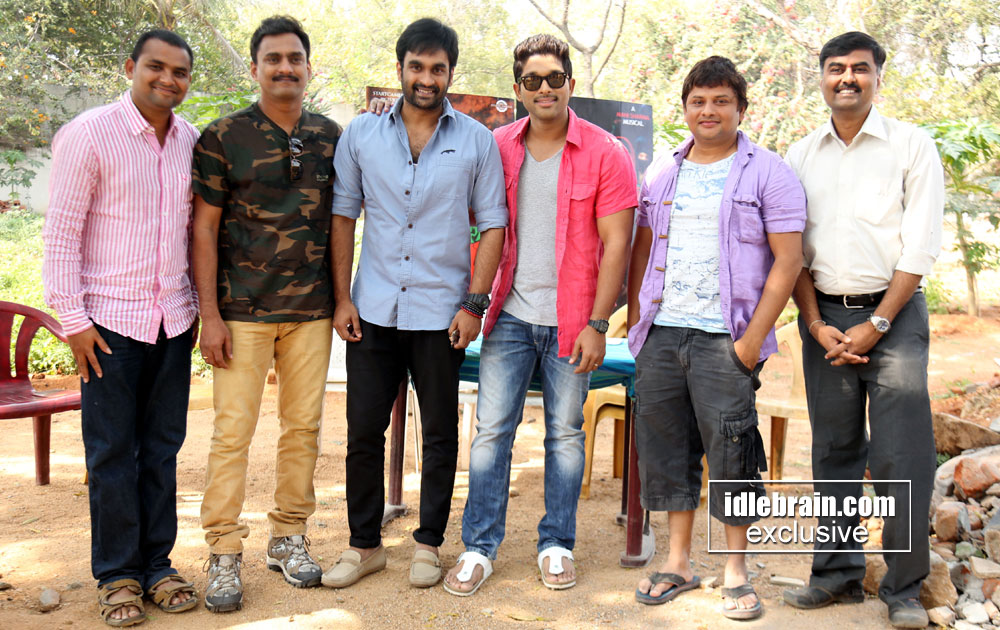 7 February 2014
Hyderabad
The Second Song of "Basanti", the first production for 'STARTCAMERA PICTURES', starring Raja Goutham (Brahmanandam's son) & Alisha Baig in lead characters has been unveiled by Stylish Star Allu Arjun and Hit movies Director Surender Reddy.
Speaking on this occasion Mr.Allu Arjun said, he is impressed with the Trailer and said he liked the choreography of Raghu Master. He also said, the content is looking very fresh and wished the entire team a very big success. Speaking about Manisharma, he said Manisharma is master of Melodies and he liked Director & Music Director combo film Banam songs very much. He wished this album becomes big hit.
Mr Surender Reddy said, He liked the content and stroyline explained by the Basanti team. He said he was supposed to do a movie with Goutham and he is looking forward for the release of BASANTI movie.
Director & Producer Mr Chaitanya Dantuluri and Hero Raja Goutham thanked Mr.Allu Arjun and Mr Surender Reddy for releasing the second song teaser of BASANTI
Co Producer Vivek Kuchibhotla, Mr Brahmanandam are among others attended the function.