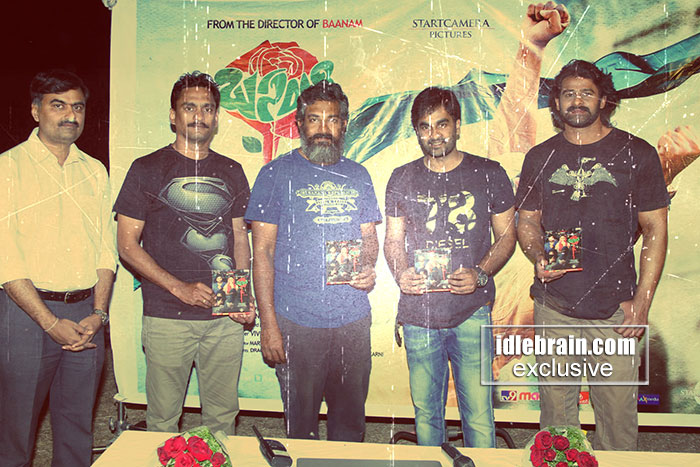 12 February 2014
Hyderabad
Epic Director SS Rajamouli and BAHUBALI star Prabhas, expressed their heart felt wishes to Raja Goutham and the entire team of BASANTI. Director SS Rajamouli said he was highly impressed by the trailer and look forward to the films release. He also appreciated the unique logo of BASANTI, which he felt captured the soul of the story. He added that such films must be encouraged and appreciated by all cinegoers.
Bahubali star DARLING Prabhas added, "I was very impressed by the trailer, which starts off as simple love story and then goes into very explosive powerful narrative, the story telling seems very fresh and unique. Manisharma music and rerecording has added to the soul of the film. I wish Raja Goutham and the team of BASANTI all the very best."
Director & Producer Dantuluri Chaitanya and Co Producer Vivek Kuchibhotla were among others present.