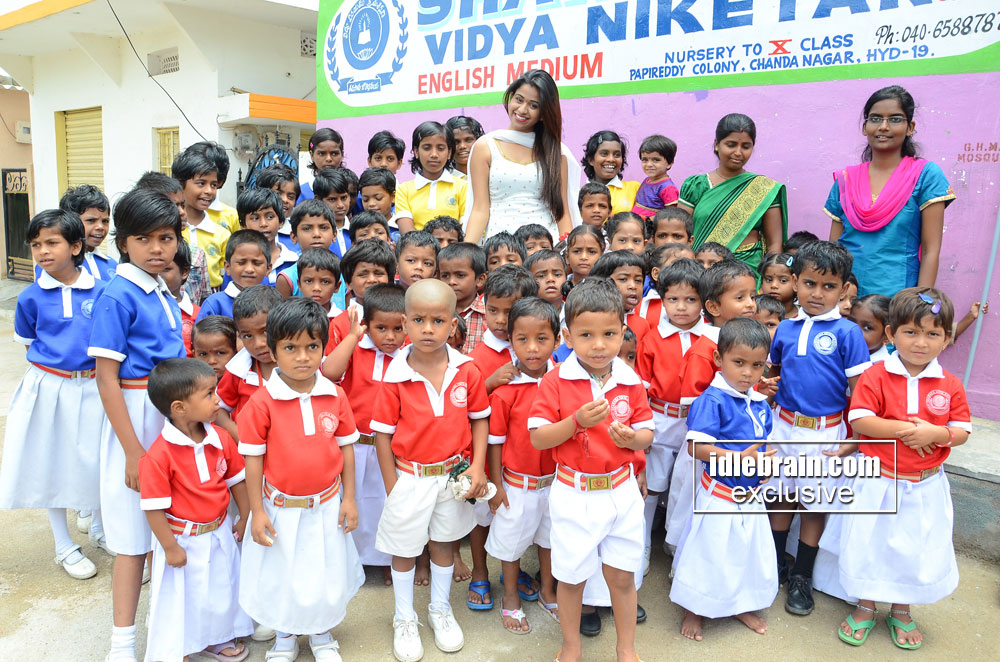 15 July 2015
Hyderabad
Manali Rathod who made her entry in Tollywood with 'Green Signal' movie in 2014 is celebrating her birthday today (15th July).
She celebrated her Birthday at Sankalp Foundation with few orphan students in Hyderabad. Sankalp Foundation consists of a small group of people, who have a desire to improve life. While raising the standard of living comprises many socio-economic factors, an accessible and quality-driven formal education for orphan children.
Manali Rathod also giving her financial support for 10 orphan kids for better education at Matrudevobhava trust.
Manali Rathod has donated rice bags and gifted chocolates and cakes.