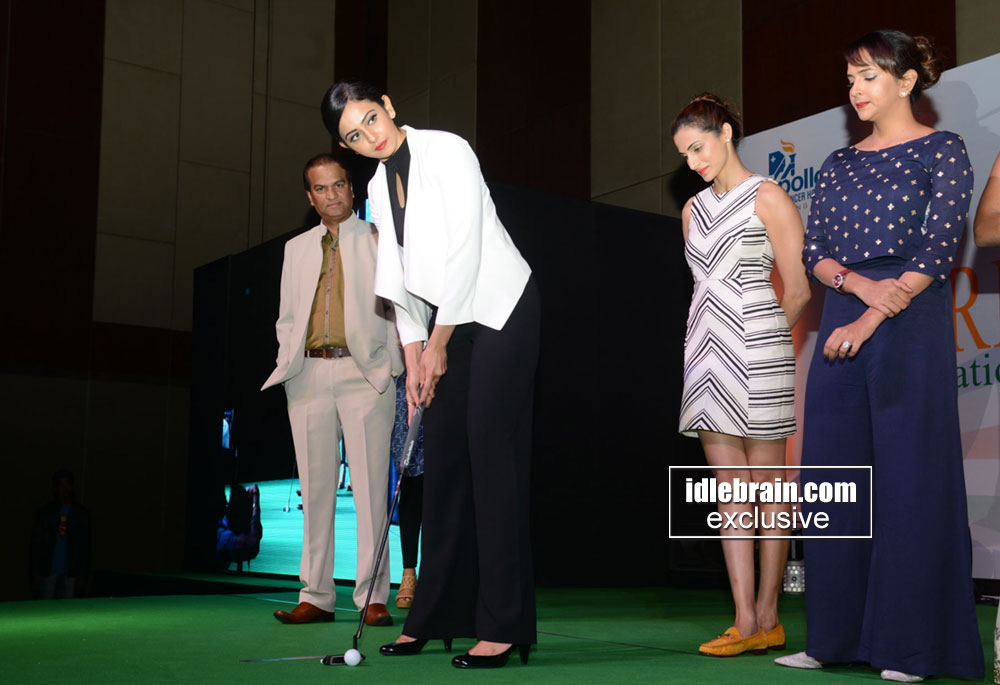 7 February 2016
Hyderabad
'Cancer Crusaders Invitation Cup – 2016' celebrates Womanhood with an all women 'Celebrity Play off'
Ms Sangita Reddy, Ms Lakshmi Manchu, Ms Rakul Preet Singh, Ms Madhu Shalini join others in a colourful Golf playoff
'Cancer Crusaders Invitation Cup - 2016' - an overwhelming success with over 250 golfers participating, concluded today with a colourful all women 'Celebrity Playoff' at HICC, Hitech city. The tournament was organized as a fund raiser and cancer awareness initiative by Cancer Crusaders of CURE Foundation at Hyderabad Golf Club on February 6th & 7th, 2016.
The evening began with Master Aleem, a Child Cancer Survivor supported by CURE Foundation welcoming the gathering by a wonderful dance performance!
The 'Celebrity Playoff' had women from all walks of life and was organized to celebrate Womanhood. It was played under flood lights on 18th hole. The participants included Ms Swathi Lakra, IPS, Addl. Commissioner of Police & Chief of the 'She' teams; Ms Dr Christina Z. Chongthu, IAS, MD, Telangana State Tourism Development Corporation; Ms Sangita Reddy, Jt. MD, Apollo Hospitals; Mrs Shilpa Reddy, Fashion Designer & Mrs India; Dr P. Shashikala Reddy, Doctor & W/o. Dr. P. Vijay Anand Reddy; Ms Saptala Reddy, Entrepreneur and Cine Actresses Ms Lakshmi Manchu, Ms Rakul Preet Singh & Ms Madhu Shalini.
Speaking about the initiative, Dr Vijay Anand Reddy, Founder, CURE Foundation & Director, Apollo Cancer Hospital, Hyderabad, said, Cancer in children is curable to a large extent. Almost 90% of them get cured if provided with timely and proper treatment. CURE foundation supports under privileged children to get state of the treatment at Apollo Cancer Hospital. Cancer Crusaders Invitation Cup is being hosted for the last 8 years to create Cancer awareness and raise funds to support the initiatives of CURE foundation, he added.
Format for the Celebrity Putting Contest
Each player was given a ball with her name written on it. Each of them had to Putt the ball in a designated hole on the putting greens. They had to reach closer to the hole and the farthest one was eliminated in each round.
About CURE Foundation
CURE Foundation is a spirited initiative to create consciousness on cancer prevention, early detection, cure & rehabilitation especially for the needful. In addition to spreading awareness for the benefit of the society, the foundation has so far made available quality cancer treatment to more than 500 needy patients, and engaged in numerous rehabilitation, research and education programs.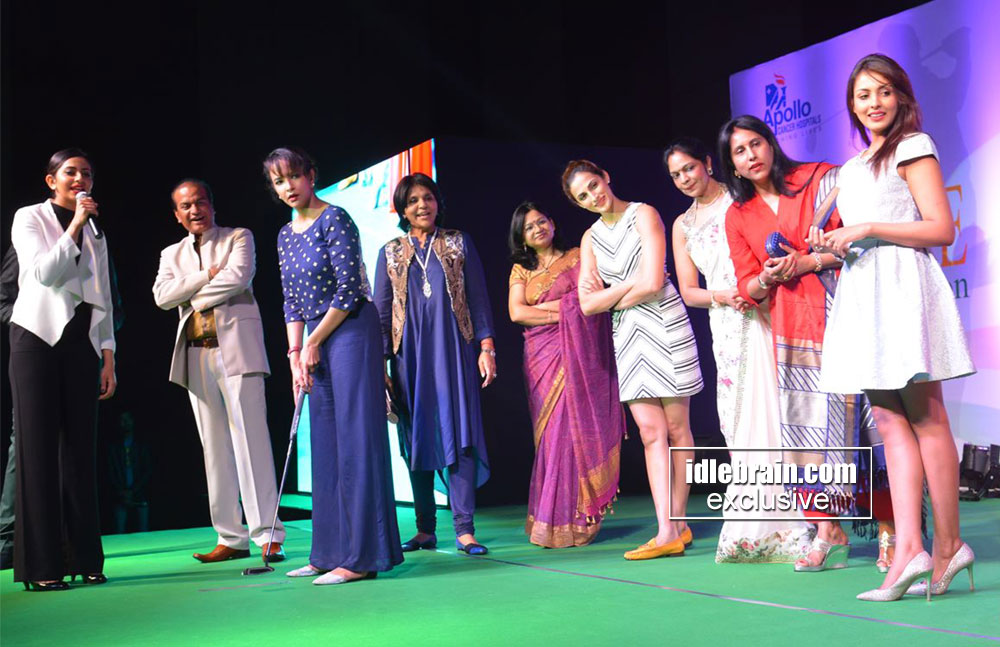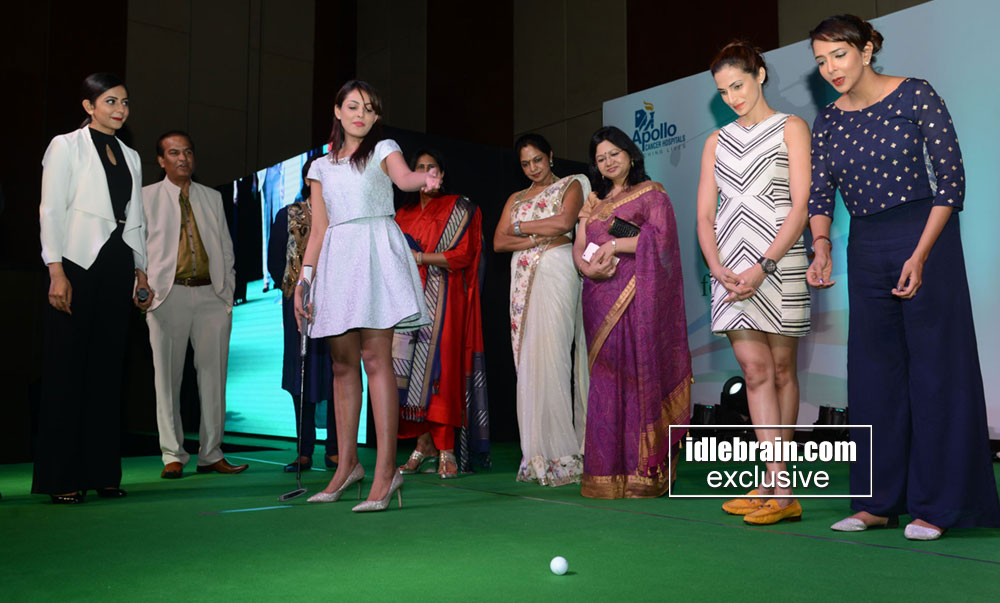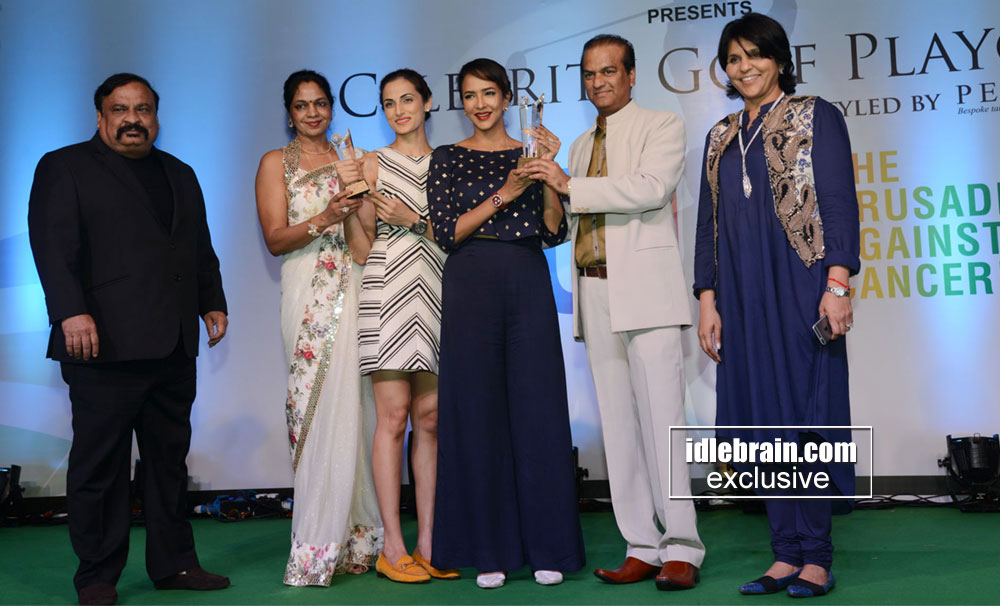 Glam galleries from the event