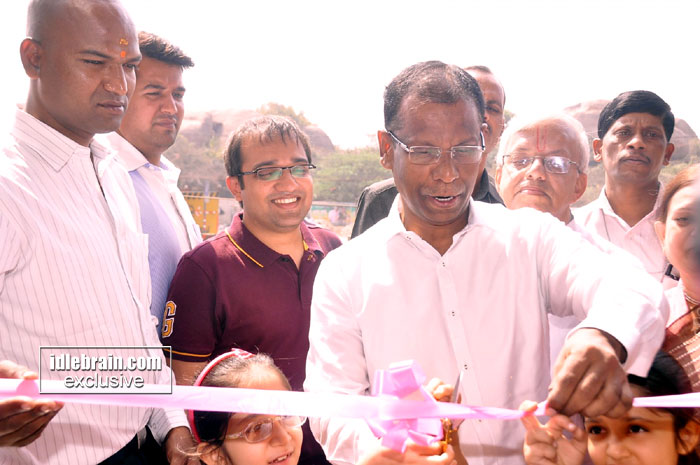 Hyderabad-based ice-cream brand , today announced the launch of its Fifth exclusive 'Cream Stone Concepts' ice - Cream out let at South India Shopping Mall Complex , Kukatpally in Hyderabad. The Parlour was inaugurated by Mr A.K.Khan , M.D, Vice Chairman , A.P.S.R.T.C. Speaking on the occasion, Mr Khan said Similarly now the ice cream trade has become a more modern and more value creation' "I am delighted to know that Cream Stone is also offering with sugar-free and low-calorie ice-cream varieties," he said.

Cream Stone makes more than 100 flavours including fresh fruits, dry druits and chocolate-based flavours. 95 per cent fat-free for diet-conscious people, Parlour to provide its customers not only quality ice-cream but also the right ambience to relax with a purpose of enriching the overall experience of enjoying ice cream' Mr Franklin , Manager operatios told on this occasion.

The concept is not just offering varieties of ice cream with different tastes but the presentation is also outstanding . Cream stone creations make live wraffle cups , serves ice cream in it. This place is not only known for ice creams but for Hospitality too' he added.

The concept is FREEZE YOUR IMAGINATION . That means u think ,need a ice cream which is chopped with fresh fruits of ur choice u will get it . Basically the concept is its a very interactive model of ice cream parlour, according to your taste. The beauty of this outlet is even when u chop the ice cream with various toppings or ingredients it will not melt' franklin explained.