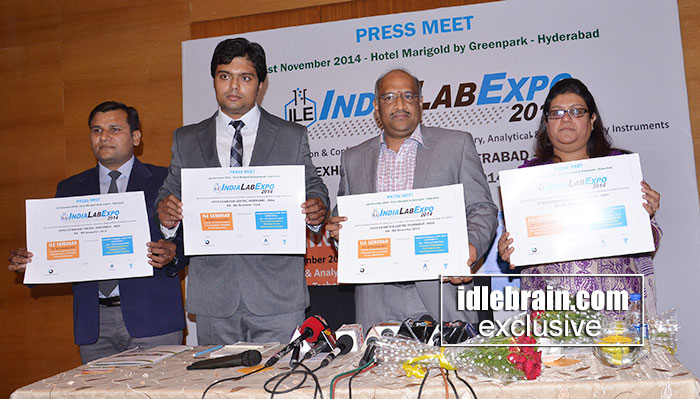 01 November 2014
Hyderabad
India lab Expo-south east Asia's largest exhibition for laboratory, Analytical, Biotechnology, Life Sciences, Material Testing, Laboratory consumable products & instruments will be held in Hyderabad from 6th to 8th November, 2014 at Hitex.
India lab Expo will feature more than 300 International & National compaines.
India lab Expo ties-up with messe muenchen International(World's largest german trade fair firm) and will be held under its name.
Mr c. Ravindranath-vice president-Indian analytical instruments Association-provides inputs on role of analytical & Instrumenation Industry in making Hyderabad a major pharma hub.
Avisha Desai, Deputy project director-Messe Muenchen-India(Messe Muenchen is the world's largest German pharma trade fair firm) Emphasizes the role of expositions in developing countries like India.