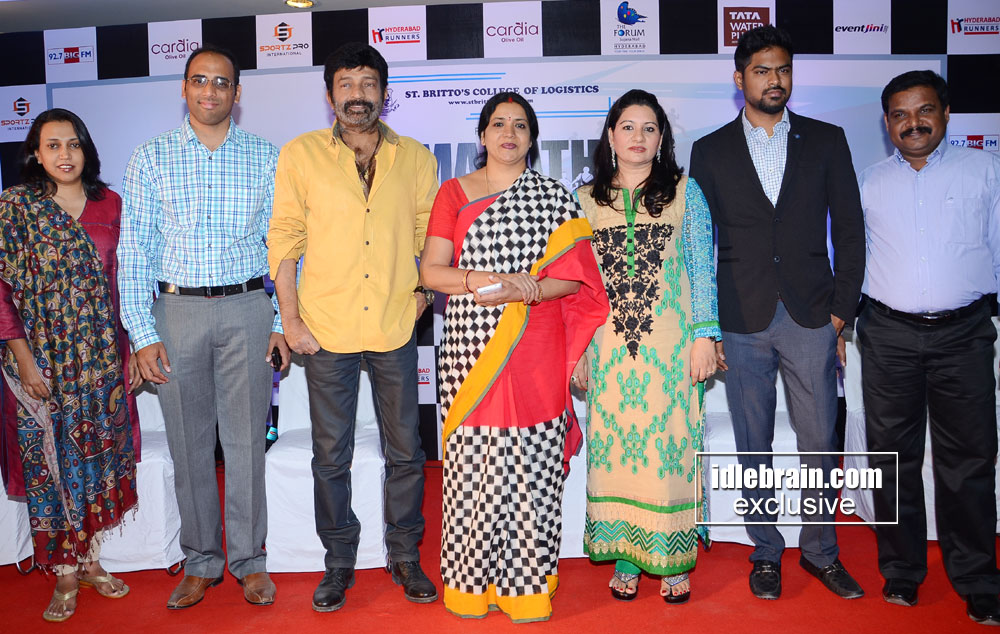 25 February 2015
Hyderabad
Hyderabad, Feb 2015: After creating pride for India with the MY FLAG MY INDIA Guinness Record human flag formation event, Quanta-G is now conducting "Womanathon"- By Men for Women to be held on 8th March 2015,International Women's Day. For the FIRST TIME IN INDIA, organizing a marathon which will be held simultaneously across 3 cities, across Bangalore, Chennai & Hyderabad cities.
On this eve , Press Conference held at Forum mall, Actor Jeevitha , Dr Raja Shekar unveiled Marathon details." Its glad to know that ,Using this as a platform for MEN to celebrate the women in their lives, salute their presence and pledge to respect women, is the aim of Womanathon, Be it your mother, sister, friend, wife or daughter.
"The funds raised from the event is been contributed to Seek Foundation, a Non-Governmental Organization started to stimulate work towards welfare activities to create a better nation and brings consciousness towards basic health, education and empowerment to every women of the society, to register through www.womanathon.com and be a part of this mass movement towards respecting the women" - Says Mr. DineshRaj, Managing Director, and Quanta – G Events.
The unique concept of this event is "Run with her" or "Run for her", where men register along with the women of their lives or people can dedicate their run to respecting women. The people who can do most to improve the situation of so many women and girls are in fact MEN. It is in their hands to stop violence against women.Run cause you RESPECT "he added".
Womanathon Marathon supported by Neville Billimoria, an acclaimed runner and cyclist. Womanathon is also supported by Hyderabad Runners.
Mrs. VimalaBritto, Founder of Seek Foundation, Mr. Thomas – St.Brittos College of Logistics, Mr. Dinesh Raj – Managing Director, Quanta – G Events, Mr. Anirudh – DRR – Rotaract Dist.3150, Ms. SagarikaMelkote – Vice President - Hyderabad Runners, graced the occasion.