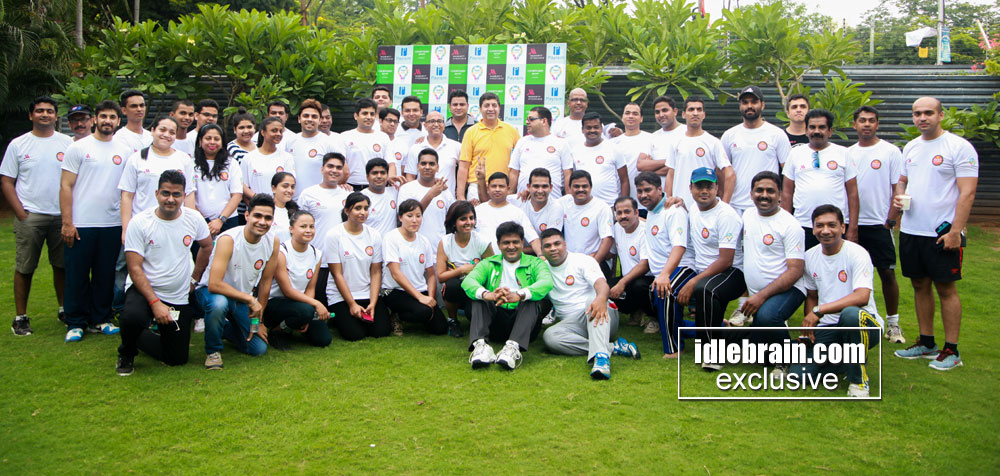 02 October 2015
Hyderabad
'A child without education is like a bird without wings' goes the old proverb and this possesses much truth. Hyderabad Marriott Hotel & Courtyard by Marriott Hyderabad is commemorating Daan Utsav starting 2nd October – 8th October, a week dedicated to giving and regaling in the joy that the act of kindness brings.
The hotel has partnered with 'Teach for Change', an initiative by Passionate Foundation to kick start their 'Daan Utsav' week by organizing a walk around the iconic Hussain Sagar in order to raise awareness for education and equal opportunities for young children. The proceeds from the walk will go towards helping them. Hyderabad's favorite and celebrated designer Shilpa Reddy will be flagging off the walk.
Speaking at the occasion, General Manager, Hyderabad Marriott Hotel said "Daan Utsav is a very special week for us at the Marriott as it helps us to contribute towards uplifting the communities that we work in. We are guided by our brand's ethos of 'Spirit to Serve' and this walkathon in partnership with Teach for Change is aimed at increasing awareness on education for children and open up a community dialogue on the future of our nation".
Chaitanya, founder of Passionate Foundation said "Education is the corner stone of national progress and each of us have a responsibility to ignite these young minds with tools and resources needed to build their future. I am pleased to partner with Hyderabad Marriott Hotel on this occasion and I appreciate the support they are extending to Teach for Change".