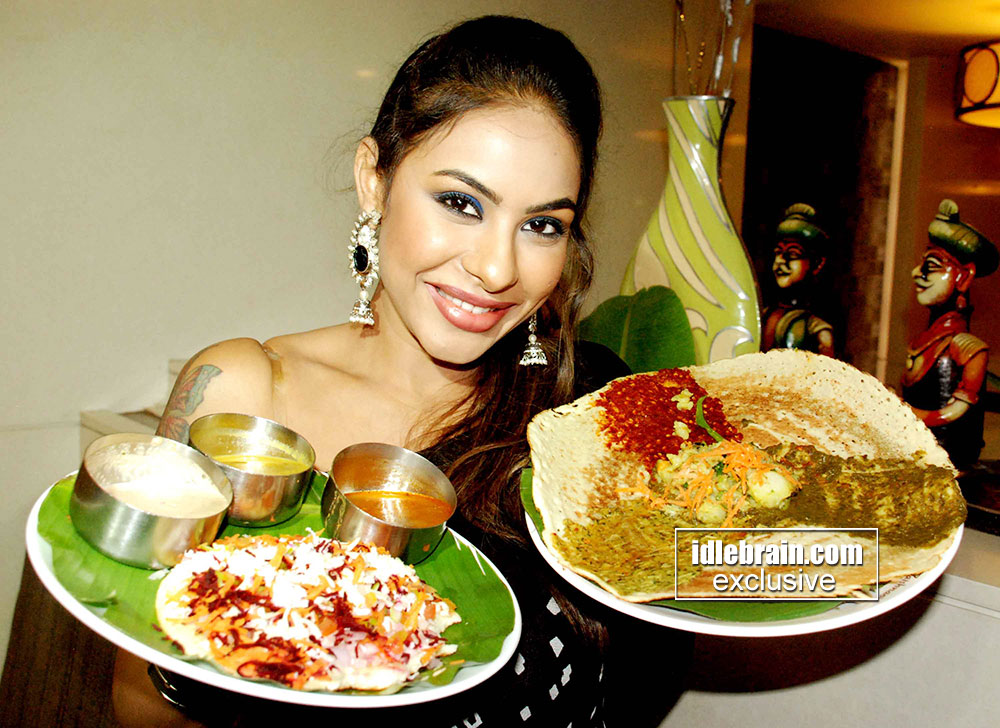 13 June 2015
Hyderabad
Tollywood Actress & Famous Anchor Shree Reddy Launches the Dosa Festival at Hotel Vaishnaoi
99 Varieties of Dosa are being featured at the Dosa Festival which will be held from 13th June, 2015 to 27th June, 2015.

13th June, 2015
Hotel Vaishnaoi is Organizing "Dosa Feast-2015" A First of its kind festival featuring 99 Varieties of Dosa. A Scrumptious offering on the onset of monsoon makes the "Dosa Feast-2015"-A delectable treat, which can't be missed out.
Dosa Feast-2015 features Dosa's, Uttapam's & Pesarattu's of various flavours & varieties-Some of the special's like Five Spice Dosa, Pizza Dosa, Corn Dosa, Pineapple Dosa, Fruit Chat Dosa, Betroot Uttapam, Cheese Corn Pessaratu are some of the mouth-watering must haves at the Dosa Feast-2015.
Speaking on the occasion Mr. Hemachandra Yelishala-Executive Director-Hotel Vaishnaoi, Kachiguda said "It's the onset of Monsoon and we at Vaishnaoi wanted to give the food frenzy citizens of Twin Cities something unique and creative offerings and here we are introducing "Dosa Feast-2015". Mr Hemachandra added that Dosa has fast become a staple food for every citizen, Dosa is todays every time food and people from all walks of life just love dosa's. So to add a Twist in the tale we are introducing a two week long Dosa Festival which will have 99 Varieties of Dosa.
Mr. Hemachandra further added the Chefs are special dosa Chef who have years of training in making the perfect Dosa "Dosa Feast-2015" , will feature unique, creative and special varieties of Dosa, which will be found at the exclusively at the Two Week long "Dosa Feast-2015" at Hotel Vaishnaoi, Kachiguda, Hyderabad.
DOSA FESTIVAL-"DOSA FEAST-2015" FROM 13TH JUNE TO 27TH JUNE, 2015 AT HOTEL VAISHNAOI, NEAR KACHIGUDA RAILWAY STATION, KACHIGUDA, HYDERABAD.