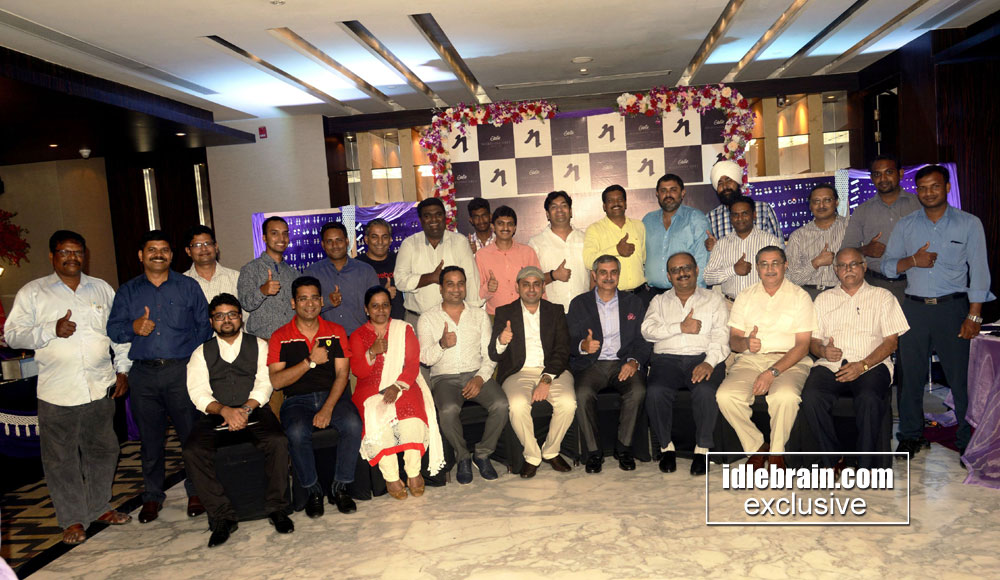 20 August 2015
Hyderabad
Estelle Unveils new range of collections Scarlet
Planning to Import other types of jewelry and accessories to expand the range: Gusti Noria
Hyderabad, August 2015: Estelle by Normak Fashions ltd is largest manufacturer and exporter of Costume and Fashion Jewellery from India. They Unveils new range of collections Scarlet – 2015 at Star hotel in Hyderabad on Thursday.
Managing Director, Normak fashions Ltd – Mr. Gusti Noria, Vice President - Mr. Nitesh Gawri, Speaking at Press conference said that, Normak established with Canadian collaborator with state- of- the- art technology, collaboration 1989 in Hyderabad which not only manufactures Estelle Fashion Jewellery but also makes fashion jewellery for some of the most prestigious brands of the world which are sold on the high-streets of Europe and North America.
Installed capacity of 1 million units a month with a capability to enhance to 5 million units.Estelle is retailed in India through 10 exclusive showrooms, over 150 large format stores like Shoppers Stop, Lifestyle, Central, Globus, Westside, Reliance, etc. and more than 1,000 high-end women's product centric stores across the country and also available online through major shopping portals like Myntra, Jabong, Amazon, Snapdeal and Flipkart" they added.
Looking for Partners to take it to the next level, Increase capacity and range with newer machines and processes. Planning to Import other types of jewelry and accessories to expand the range and presence and Hire human capital for adding additional 100 stand-alone stores" Mr Gusti said,to media .
New Range of Collections:
Estelle is all precious metal plated and crafted by a skilled workforce using ultra modern machines, it has skin friendly products with Hypo- Allergic ear posts.The New range of collections Encrusted with colorful crystals and pearls, reflecting the festive spirit in its latest offering of Necklace Sets, Earrings, Rings and Bracelets. The hand crafted exquisite designs are plated with 24 carat gold, silver and other precious metals along with enameling in certain designs to make the collection Chic and Stylish.
Estelle has been endorsed by Celebrities – Shymolie Verma, Sherie Meher Homji, Aditi Gowarikar & Katrina Kaif.