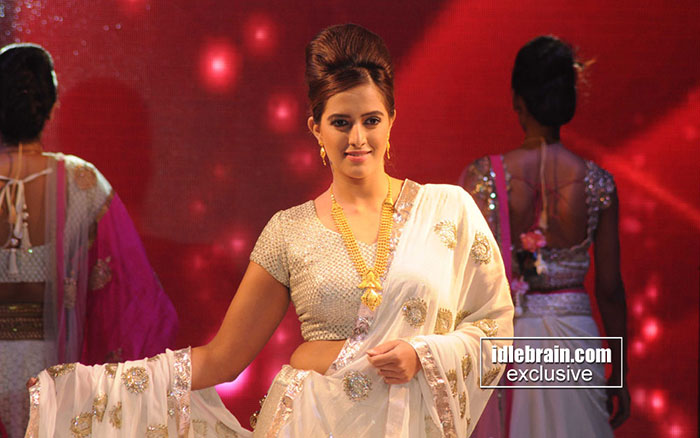 28 April 2014
Hyderabad
Seven designer jewellery headliners. Sixteen pretty women. A host of sultans and czarinas of style. One international stylist. A suave choreographer. Three glittering performances. A classy hotel. A red carpet walkway that featured the swish set of the Peshwa City and every woman's best friend, India's premier lifestyle for women, Femina. . . and you have a recipe for a sparkling soirée —Femina Sparkle Fest.
When Femina conceptualised this one-of-a-kind, exclusive fashion fiesta that lauded the achievements of the rocks stars of the jewellery world—jewellery designers like Varuna D Jani, Imitiaz Motiwala and jewellery houses like Goodwin, Ciemme, Orra Jewels, Cygnus and Sheetal Creations—thought it was a capital idea and came onboard to showcase their versatile talent and inimitable collection at the spanking new Novotel Pune Hotel on Nagar Road in Pune.
Helping them along were the denizens of the fashion world – stylist Mubaraka Caderbhoy Kuvawala, the diva of beautiful looks Chandrakala Sanap, the king of smooth moves, choreographer Satyajit Joglekar and designer Priyanka Rajiv alongwith Harshita Deshpande, la raison d'être behind the designer lifestyle store Myrah —banded together to put up a dazzling evening that would honour the achievements of the glitzy clan. And what a terrific evening it turned out to be as the lovely head turners took to the runway to show off the sparkling creations!
Matching them every step of the way were three glittering performances in between the fashion shows. Leading the pack was the mesmerizing Cynthia Furtado with her incredible singing prowess who had the audience swinging to her rendition of Shaikra's Waka Waka, Whenever Wherever and Sunidhi Chauhan's Kaisi Paheli Zindagani from the movie Parineeta. Then the truly funny standup comic Varun Thakur, the man behind Schitz En Giggles Comedy and Culture Machine took over and had the audience in splits with his funny one-liners. Suffice to say he the audience cracking up to his funny rabble rousing Finally, it was time for the man with the Twinkle Toes Piyush, the man behind Piyush's Academy took over the stage and set it on fire with his incomparable energy levels and some seriously cool dance moves.
As for the swish set we mentioned earlier? Well, they were —Radhika and Saurabh Gadgil of the PNG clan, DCP Rajkumar Shinde, Gaurii and Hrishikeish Shirodkar of the Pashankar Group, Anand Behede, Managing Director, RB Group (India), designer brigade lead by Priyanka Rajiv, Nivedita Saboo with her husband Badal in tow, Vidya Tiwari, Hina Madhumal escorted by her husband Rafael, entrepreneur Dharini Turakhia and her husband Kunal, Sujit Jain of Netsurf, fashionista Nirja Gupta and her better half Kishan Gupta, Laleh Busheri, CEO, Prashanti Cancer Care Mission with her partner city's leading oncosurgeon and oncosurgeon Dr Chaitanyanad Kopikkar, Pelham Roberts, principal, United World College (UWC) escorting his wife Urlike, showman Rakesh Wadhwa, Sourav Chatterjee of the Aditya Birla Memorial Hospital to name just a few…