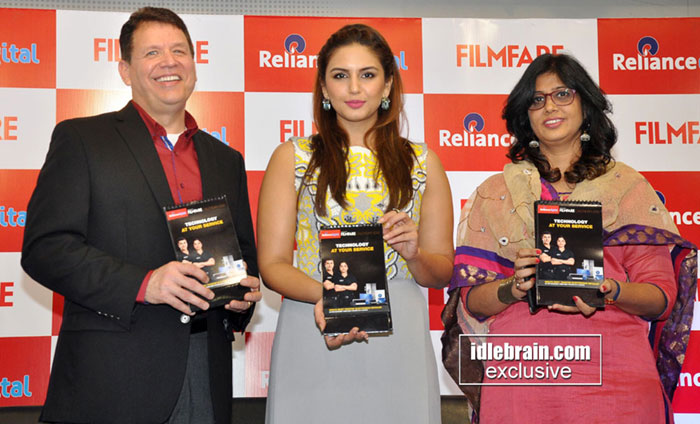 20 January 2015
Hyderabad
Much awaiting Filmfare calendar 2015 is officially unveiling the full imagery for the 2015 Calendar partnering with Reliance Digital. This year's iconic Calendar, which stars the leading actors and the theme of the calendar, will be technology and gifting making the other person happy.
With Filmfare as the premise we have integrated Bollywood with the above theme making the content fun, quirky and interesting to read. We have approach 12 Bollywood celebrities & ask them which gadget they would want to gift any other Bollywood celebrity and why .The quotes have been incorporated into the calendar flaps with the key visual of the celebrity.
There's nothing hotter than Huma Quershi right now and the heat has found its way to Filmfare's Calendar launch at Reliance Digital Store, Prabhadevi.
Reliance Digital is the consumer durables and information technology concept from Reliance Retail. Reliance Digital seeks to fulfil the dream of every Indian, be it through its nationwide network of conveniently located stores or through its presence on the web, by providing a delightful shopping experience of products & solutions and helping them bring home the latest & best in technology from the widest selection at the lowest assured price with complete peace of mind through lifelong support. With over 150 international and national brands and over 4000 products at amazing prices, Reliance Digital has the largest display of models to help you find the right solution that fits your lifestyle.