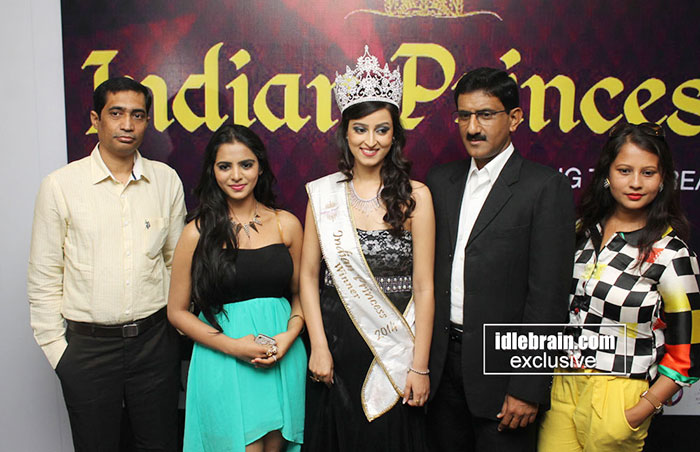 1 March 2014
Hyderabad
Ms Chandni Sharma , won Indian princess winner 2014 and ms Debora Dories from Hyderabad ( Best Hair Award Indian princess 2014 ) in Indian Princess Unique Beauty Pageant. Across India south, north , east , west zones models and aspring models contested this beauty pageant.The winners of the various categories in the finale will represent Indian in the global level competitions and Grand slam pageants.
Indian Princess and Indian Princess International is in honour of our gallant soldiers who laid down their lives for our country along with a social cause for synchronized education to the girl child in the remote and rural area of India.
Ms Chandni Sharma , Indian princess winner 2014 , Interacted with media at Marriot Hotel , Hyderabad on Friday.
"The Indian Princess beauty pageant has not only created waves in the Fashion and Beauty industry in the country but also made a global impact through its globally popular Indian Princess International. Participation in Indian Princess was from 20 states of India and in IPI from more than 15 countries like South Africa, Netherlands, U.K, U.S.A, Malaysia, Germany, New Zealand, Latavia, India, UAE, Middle East, Spain, Singapore'' said Sunil Rane, chairman Indian Princess International.
Winners:Indian princess international 2014…
Indian princess winner Chandni Sharma ,IPrincess
1 runner up Rashmi Rajput
2 runner up Anuja Kashayp & Ms Debora Dories from Hyderabad ( Best Hair Award Indian princess 2014 ) from Hyderabad.