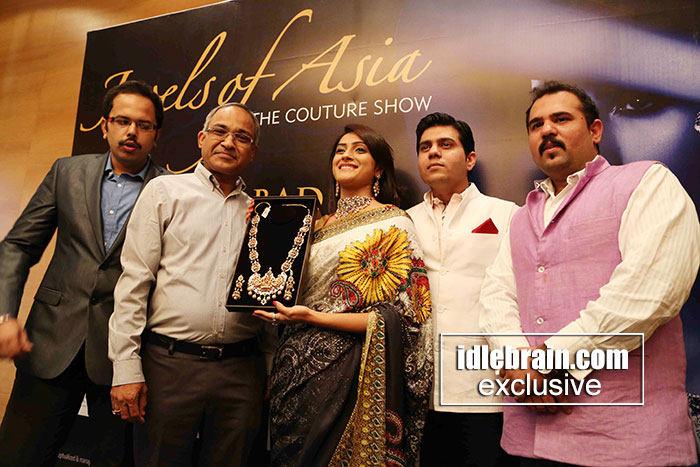 07 July 2013
Hyderabad
For the first time in Hyderabad, Krivish Vision brings to you, JEWELS OF ASIA – The Couture Show.
At JOA, leading designers and jewellers are set to reveal their colourful side and dazzle the city of pearls by showcasing their Signature collections of exquisitely crafted pieces of Traditional and contemporary jewellery.
With less than a week left for the city to witness this exciting vibe of couture, the jewellery lovers of Hyderabad can expect to be mesmerized by a brilliant display of latest designer and estate jewellery from various parts of the country.
The curtain raiser gave us a flavor of this one of a kind event, which shall not only fulfill all your jewellery needs but also promises to be, just the right solution for customers looking for that special attention and customization according to their preferences, as the designers themselves would be present throughout the event schedule.
We are told that the visitors shall also be able to win a lot of jewellery prizes during this spectacular event through various interactive activities which shall conducted by the organizers.
The three day jewellery extravaganza shall be held at the Taj Krishna Hotel, Banjara Hills from the 12th to 14th of July 2013.