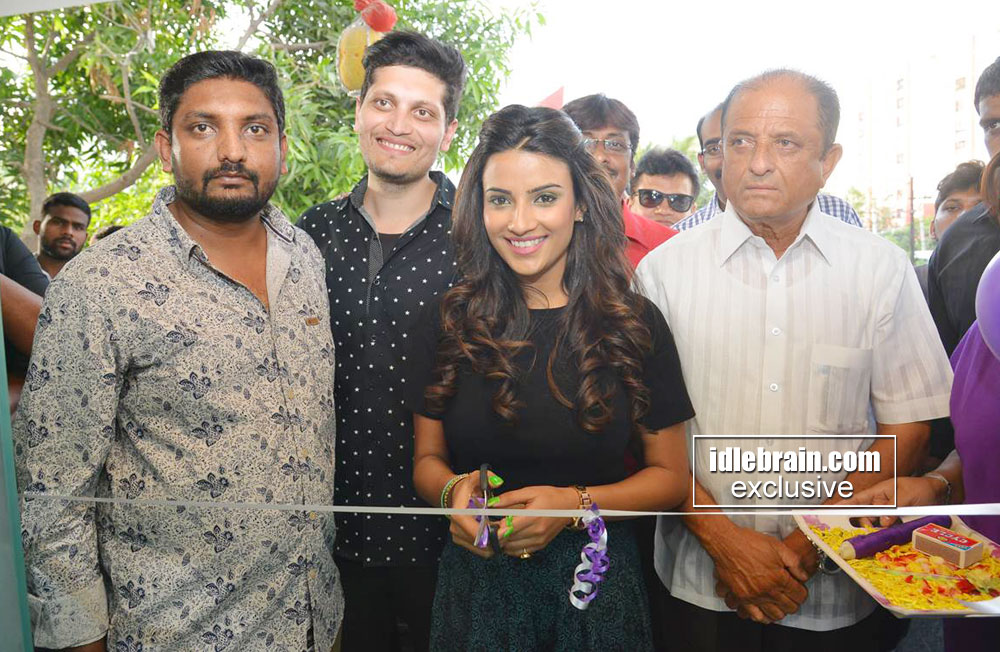 27 July 2015
Hyderabad
Naturals launches Franchise Salon at Miyapur
Inaugurated by Tollywood Actress Jyotii Sethi
Its 65th signature outlet of AP and Telangana
Hyderabad, 26th July: Tollywood Actress Jyotii Sethi has launched Hyderabad's much loved Naturals Family Salon & Spa at IDA Bollaram Road, Srirangapuram Colony, Rama Enclave, Miyapur. Its 65th franchise for the region of Telangana and AP.
On the occasion Actress Jyotii Sethi, Said Beauty salons and spas play an important role in lending that glamorous touch to every one life style" she added.
CEO & co-founder-Naturals Family Salon & Spa, C.K.Kumaravel said Naturals Family salon & spa has attracted the Indian fashion enthusiasts since last 10 years. The brand which lays emphasis on women empowerment is open with franchising opportunities to women. Almost 70% of Naturals partners are women entrepreneurs, Specific to Andhra Pradesh and Telangana, he added.
"The beauty salon caters all services Located in the plush Miyapur, salon is spread across 1350 square feet divided into 3 sections – Unisex area, Women's exclusive area and VIP room. It boasts of a lush bridal room, cozy facial rooms, spa with steam, shower, Pedi-spas, cutting stations" said Naturals Franchise Partner Ms. Mr.Luckee Reddy, and Mr.Raghav Reddy.