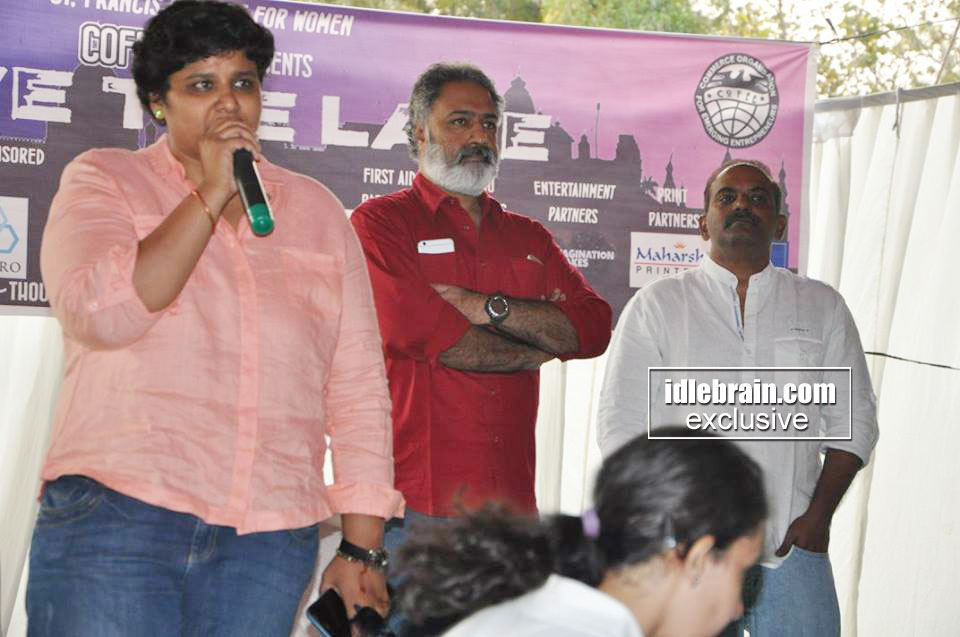 7 January 2015
Hyderabad
Kalyana Vaibhogame team at Save the Lake event at St.Francis College
The team of Kalyana Vaibhogame in an event of SAVE THE LAKE . It was indeed a pleasure to hear them speak and show their enthusiasm to support the noble cause initiated by the team of COFEE.
The director of film Sri.B.V.Nandini Reddy very evidently pronounced the reasons as to the importance of saving Hussiansagar Lake and her contribution towards the cause by preparing the turmeric Ganesha for the ganesh festival every year.
The music director of the film Sh. Kalyam Koduri stated the importance of saving every water body and their contamination levels and how he follows the practise of turmeric ganesha every year.
The producer of the film Sh.K.L.Damador Prasad expressed his happiness and encouraged the students to work for this noble cause.