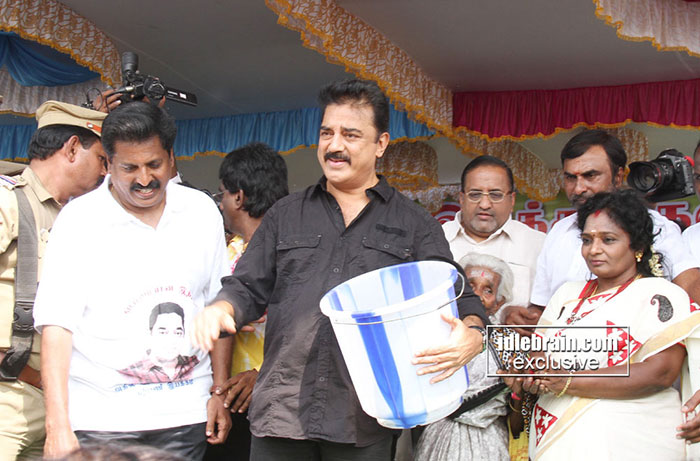 07 November 2014
Hyderabad
Cleaning Indai's fresh water bodies is critical and needs to be done a war footing. All our water bodies are being converted into sewer drains dump yards with everything ranging from domestic to industrial waste geeting dumped in them. This has to change and the larger society needs to understand the significance of conserving these water bodies.
There are not just water holding tanks but are critical habitats with several dependent life forms. A lake is home to aviary, aquatic, amphibians, reptiles and more. We share this planet with all other life forms and we need to be responsible towards our natural resources.
Advantages of a clean fresh water body:
a. Ground water penertration and increased percloation
b. Temperature regulation
c. Habitat dependency
d. Prevent waterbrone diseases and chemical allergies.
Thus, the All INdia Kamal Haasan Narpani Iyakam's volunteers will join hands with the Environmentalist Foundation of INdia's team of research volunteers to adopt and clean 25 lakes across TamilNadu. The entire effort will be scientific and sustainable with pure voluntary motives. Efforts will be made to reach out to the general public to volunteer for the cause at large.
A first of its kind statewide lake cleaning initiative.