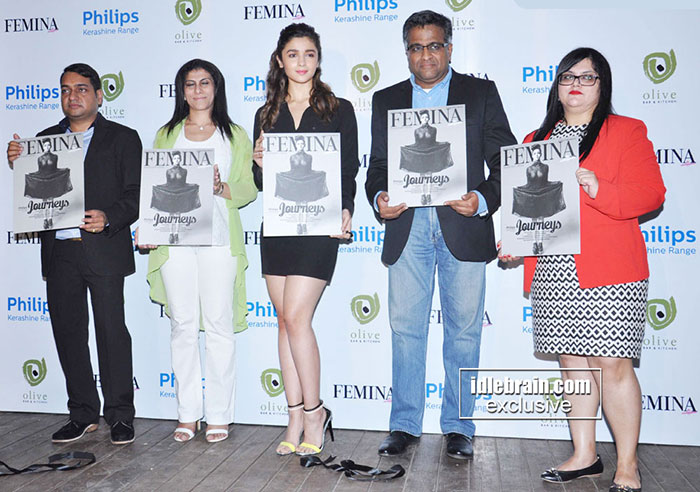 25 November 2014
Hyderabad
As Femina, India's largest read women's English magazine, turns 55, it's the journey of the Indian woman that we celebrate. Replete with push-backs, lean-ins and her unstoppable, unflappable force of personality, the Indian woman has evolved immeasurably in the last 5 decades. Femina, the brand takes pride in having always stood by her.
On our 55th anniversary, we look at inspiring our reader with the stories of 55 achievers who take us on a journey of both their professional and personal lives, the bouquets and brickbats life has thrown at them, the milestones that define them--personal life stories that are written by the achievers themselves, the ones that come straight from the heart.
Says Tanya Chaitanya, Editor, Femina, "Femina's 55th anniversary issue is introspective, insightful and intelligent as a read. This is what you get if you have columnists like Shashi Tharoor, Atish Taseer, Kiran Bedi, Lisa Ray--in all a mix of 55 interesting people--writing about their journeys. Add to it one of the youngest, most intriguing Bollywood journeys, that of Alia Bhatt's, giving the cover a fresh feel--we have a collectors' edition all set for our readers."
Mr. A D A Ratnam President, Consumer Lifestyle,  Philips India said "Philips believes in fulfilling the aspirations of the evolving new age woman, who is confident, smart, wants to make a statement and loves to style herself daily. Femina has always been the voice of this ever evolving Indian women and by celebrating its journey as it turns 55 we have a great opportunity to acknowledge the confident, smart Indian women of today".