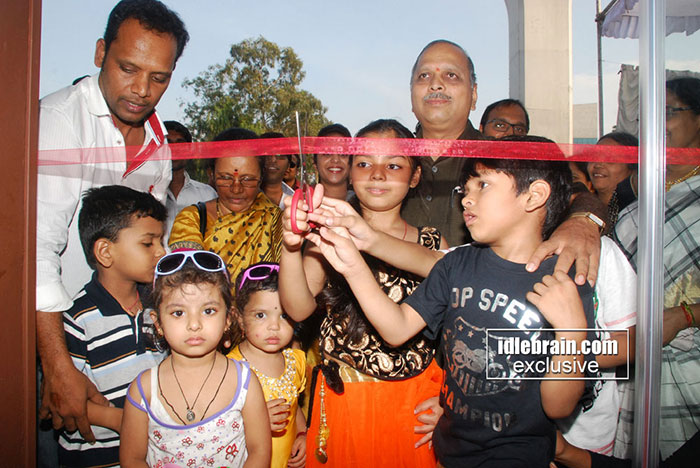 14 November 2014
Hyderabad
Chocolate Hut opens an exclusive customized store at road no1,Jubilee Hills, Hyderabad ,its a retail brand owned by vignette foods specialties pvt ltd an enterprise basically promoted by a women entrepreneur by K.Lakshmi. chocolate hut offers are 100% vegetarian are made out of pure cocoa butter and used naturally sourced ingredients.
Chocolate bouquets, Gift packs with chocolates , Customize chocolates with edible photo, Sugar free chocolates, Theme based chocolates for celebrations & occasion. Molded chocolates Different models like Taj Mahal. Champaingn bottle, angle, vases, santa clause, flower basket, Huts ,Chocolate fountain Gift packs exclusively for corporate & individual events ,Unique gift concepts.
"We are into manufacturing of premium soft unlit filled chocolates which are made for pure cocoa extracts the art of reaching a plain chocolate to soft orange cream, rich marzipan, crunchy praline, mocha cream, mint cream, fruit & nut, Persian delight, chili, coconut, raisins, almond and the exotic chocolate desserts & chocolate Coated Nuts. Our new product designed are chocolate Coated Nuts i.e the exotic chocolate coated almonds, Hazelnuts, raisins, butterscotch, Tiffin, blue berry & cranberry" said Mr Karthik Konda- Director of Chocolate Hut.
We have two brands to cater the elite segment of the market i.e " Chocolate Hut" a retail brand & "Times" a Product brand. located in all premium malls of the twin cities the growth we retained is quite remarkable and encouraging. Product type & services, Naked chocolates, wrappedchocolates, Caramels, truffles, nut paste filled chocolates .Our products as a pure chocolate is considered healthy as it avoids the risk of heart attacks and reduces blood clotting and helpful in good blood circulation as proven by the researchers.Also reduces the risk of cancer causing particle"he added on the occsaaion.