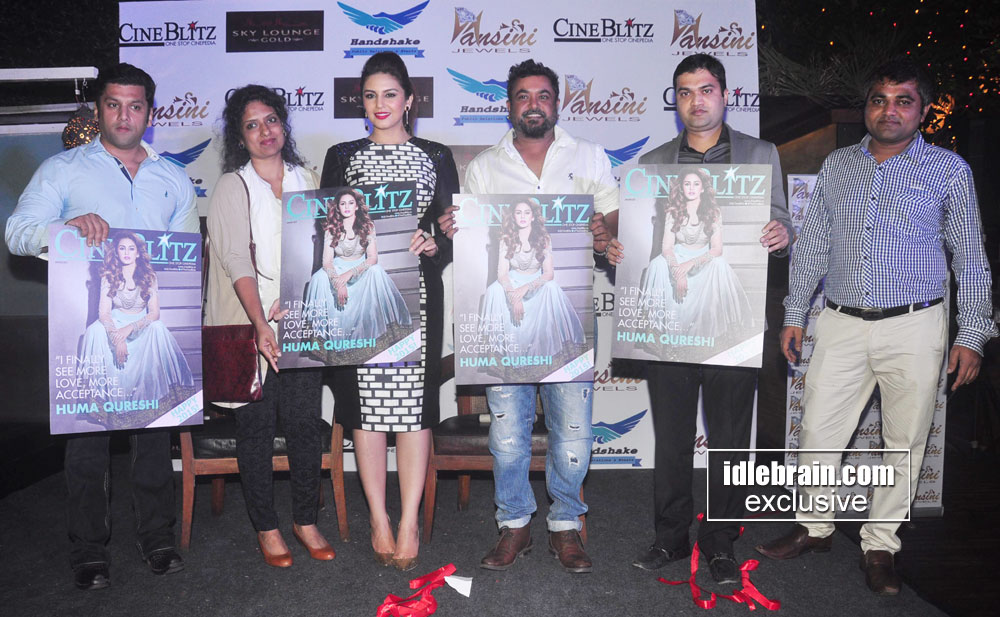 14 January 2015
Hyderabad
Huma Qureshi has always essayed characters of substance. This gorgeous, gutsy gal has thought out of the box every single time, be it with her films or her approach to work and life. And it is this quality of hers, combined with her complete lack of artifice, which made her the perfect face and voice to ring in 2015 at Cine Blitz. Doing complete justice to January's special theme of 'Looking Back, Looking Forward', Huma speaks with candour about how she felt more rooted and connected in the year gone by and how she hopes to continue feeling secure as an actor because "that will shape my choices in the coming year."
Commenting on the January cover, Ms. Nichola Pais, editor of Cine Blitz said, "At the Cine Blitz cover shoot, she was co-operation personified, even as she set about mixing and matching from the set of designer ensembles set before her, with ease and flair. Dressed in an Anjalee and Arjun Kapoor choli paired with an exquisite Manish Malhotra lehenga, she channelled oomph and grace with natural ease." Truly, what better way to start the New Year!
Gaurav Agarwal, Director of Hansini Jewels said, "We are extremely happy to be associated with Cine Blitz's January Cover Launch event and I'm sure this partnership will help us grow in the right direction. Our brand offers stylish and contemporary jewellery designs for regular wear, weddings and occasions. This event serves as the perfect platform for us to promote our new collection."
Also in the issue… A range of industry denizens from QUEEN filmmaker Vikas Bahl, to critic and writer Anupama Chopra, to hit filmmaker Farah Khan sharing personal and professional milestones. Along with expert opinions on film, fashion and make-up trends and more by the best in business including Wendell Rodricks and trade expert Komal Nahta.
The event was held at SheeSha Sky Lounge Gold in Mumbai. Mr. Ali Reza Abdi (MD, Sheesha Sky Lounge) said, "It feels great that the Cine Blitz team chose our venue to conduct their event with Huma for its enchanting ambience, service and authentic menu."