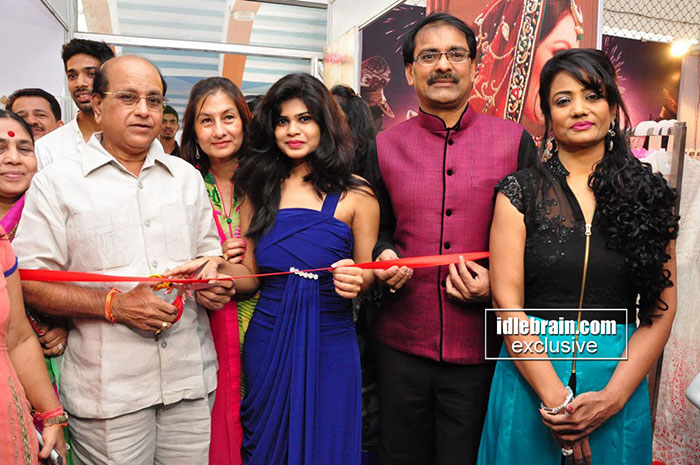 13 October 2014
Hyderabad
Elegance -a 2 day Shopee Exhibition Kicked off at Sri Srisatya Sai Nigamagamam, Sri Nagar colony, Hyderabad. It will be on till 14th October 2014 ,10:00 am to 9:00 pm. Tollywood Actress Alekhya Inaugurated the Exhibition by Lighting Traditional Lamp.
"It's glad to see various apparel, particularly designer wear, jewellery, silk and cotton , designers sarees, furnishings to be showcased for the Fashion Connoisseurs under one roof" said Actress Alekhya.
Socialite Sushila Bokadia, Kavitha Jain-Organizers, said that "With an objective of promoting designers organising expo ,Featuring a wide range of designer, bridal wear, Half saris, Lehangas ,Home decors ,Kids wear fashion accessories, jewellery and much more in 60 stalls"
"Several craftsmen, designers & creators Productsfrom Mumbai, Bangalore, Jaipur, Delhi, Chennai, Kolkata, Hyderabad, Ahmedabad & other parts of the country'' they said.
Socialites, Page 3 People, designers, graced the event.