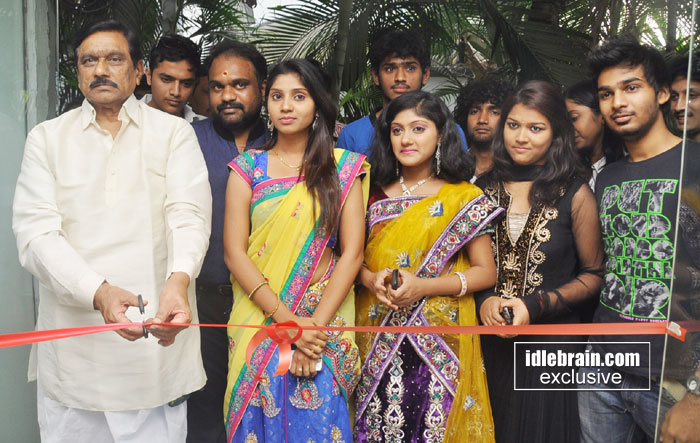 18 March 2013
Hyderabad
Hall of Furniture Launched at Banjara hills Inaugurate​d By `3G Love' Movie Team
The SRV Group brought to the world of untapped customers in Hyderabad a gamut of world-class furniture range by launching its ' Hall of Furniture ' on Monday. The office, home, Kitchen- Modular and children's Furniture , which came up on the Road no 12, Banjara Hills area in Hyderabad, were inaugurated by 3G Love Movie Team.
Actress Neelima , Preethi Inaugurated the show room & , Pooja, Vineela , Actors Avinash , Sandeep, Mahesh, Mahaveer introduced the Furnitech – Countrys Seating Solutions , Restolex Mattress section in the show room.
"The furnitures, which are being made available in line with the current trends, bring in a new, refreshing look to our homes Actress Neelima Preethi , Vineela, Pooja said on this occsasion. "Usage of furniture that brings hitech style is increasing by the day. We congratulate the for bringing the 'Hall of Furniture' show room to the door steps of the Hyderabadis, they added.
Speaking on the occasion, the managing director - HoF, Mr Sangam Raghuveer , said displayed hand-picked furniture from countries like Brazil, Italy, Malaysia and China. offering concept furniture and designing services to our customers' he said.
Politburo Member Krishna Murthy also graced event