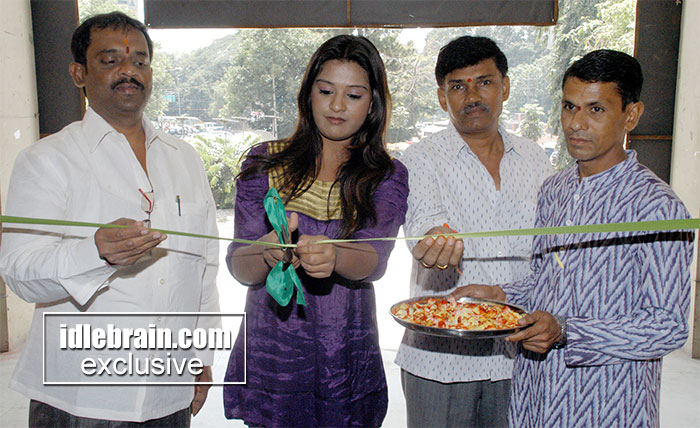 01 October 2013
Hyderabad
Bangalore, October 2013: Pochampally Handloom Park organized Pochampally IKAT Mela 2013 at Basava Bhavan, Near Chalukya Hotel, Sri Basaveshwara Road, High Grounds, Bangalore. Sandalwood Actress Soujanya, Gavipura Movie Fame inaugurated the Mela.
"Which can see the blend of different style and concept of handloom creations coming together under one roof, weavers and exhibiting their creations of different genres of handloom products in vibrant colours and textures in wide variety and styles" Soujanya said.
`On display is a colour ful range of fabrics like home textile to apparel fabrics, stoles , scraves, and sarees in silk & Cotton, duppatas, table mats, covers, cotton shirts & Kurtis, Hand bags' K.Devender Chairman, Damoder CEO, Krishna Ex-Chairman of Pochampally Handloom Park, Andhra Pradesh.
World Famous Weavers
Renowned Textile designers & World famous Weavers of Pochampally, presenting their designer and appearls, handicrafted designer sarees, dress materials, hand bags many more. The exposition will be on till 10th October 2013.
The beauty of IKAT lies in the unpredictability of texture of the fabric, using the latest techniques. 'Ikat is a textile technique in which patterns are achived by tying and dying the yarn prior to weaving, this unique process gives ikat fabrics their distinct feathered identity.