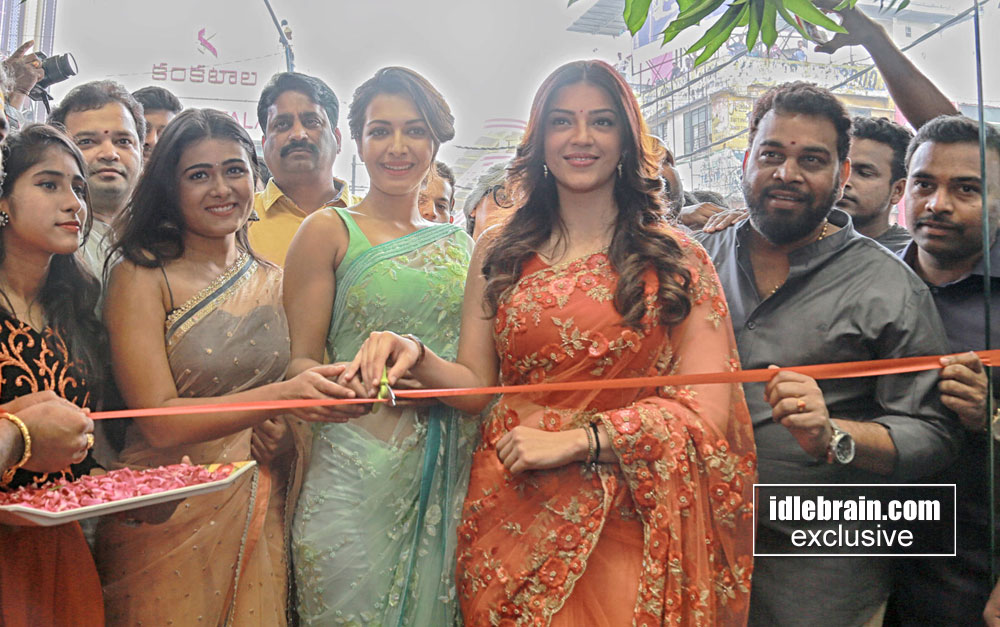 25 December 2017
Hyderabad
The brand, KLM Fashion Mall - The one and only fashion mall for entire family saw it's first launch success in Hyderabad with 2 store launches in September. Now the brand of comman man has come to vizag. Today the fashion mall is getting inaugurated by tollywood actresses Caterine Tresa, Shalini Pandey and Mehrin at 10.30am at Jagadamba Centre, Vizag. Sri Pydah Krishan Prasad (chairman-Pydah Group), Sri Varada Darmendra (MD-Novus Infra), Sri Mavuri Venkata Ramana (Chairman-CMR, MVR Group), Sri Kankatala Mallik (Chairman-Kankatala Group) were the guests of honor.
KLM Fashion Mall is poised to be a one-stop- shop for the fashion demands of the entire family - from newborns to the elderly. The brand boasts of a mind boggling range of daily wear and party wear with over 2,00,000 styles at prices beginning at just Rs. 250! The impeccable quality of their products, honest pricing and unmatched customer service are sure to set them apart in the highly competitive industry. The showrooms display the trendiest collections in a relaxing ambience, and even have chic and resplendent creations to cater to the discerning taste of celebrities. The stores will gain popularity for their amazing array of extremely stylish designer apparel in the ready-to- wear category. Following the latest market trends and using high quality fabrics, in different colours, the clothes from the stores truly make a statement. By ensuring that everyone can look their best without spending a fortune, KLM Fashion Mall will emerge as the preferred destination for the fashion conscious families of the city.
If a wedding is on the cards, KLM Fashion Mall is a must visit. Keeping in mind the importance of weddings in our social milieu, the brand showcases the finest collections of wedding wear for both grooms and brides. Their repertoire boasts of embellished Sherwanis, Patialas, Kurtas, Jackets, Designer Suits, Indo Western, Formal Suits for Grooms and the most fascinating array of mesmerizing Lehengas, Cholis, Ghagras, Anarkalis, Designers and Silk Sarees for Brides. They also have a separate ethnic studio for kids.
To meet the diversified needs of its prestigious customers for the upcoming festive season, KLM Fashion Mall has a magnificent new range of designer outfits and fashionable garments across various cuts, styles and fabrics on display. The brand has what it takes to ensure that the men look dapper, the women look chic and the children look their adorable best. Shop at your favorite family store and revamp your wardrobe with stylish new clothing and the celebrations are poised to get better. KLM Fashion Mall is driven by the hallmark of 'Keeping Loving More'. Yes, this is one brand that you are bound to keep loving more and keep going back to in the years to come, for the ultimate fashion fix. KLM Fashion Mall is sure to emerge Vizag's favourite style brand and enjoy a special place in the hearts of the city's fashion lovers