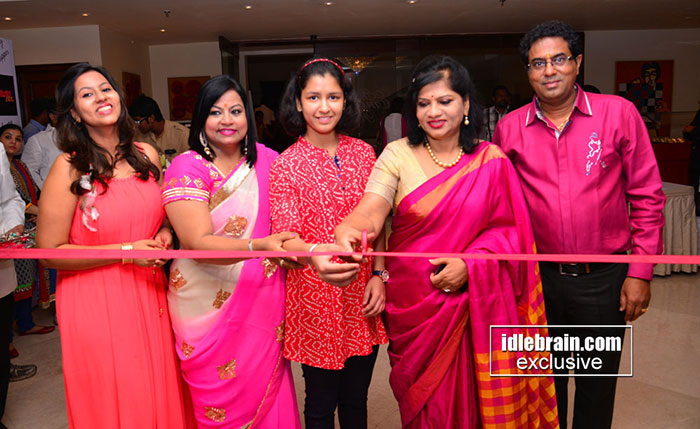 17 June 2014
Hyderabad
Akritti Elite ,a 2-day Luxury Expo -2014 Begins at Taj Krishna, Banjara hills , Hyderabad. It will be on till 18th June, 2014. International Table Tennis Player, Naina Jaiswal & D. Jacinta Rao (IRS) Assistant Commissioner Customs, Central Excise & Service Tax, Inaugurated the exhibition by lighting the traditional lamp.
"It's glad to see various apparel, Jewellary, designer wear, dress materials, designers saris, home furnishings to be showcased for Fashion Connoisseurs" Naina, said on this occasion.
"Akritti a well known women's organization, organizing such exhibitions across the country with an objective of promoting designers, women entrepreneurs, arts & culture, and also benefit customers, especially creative and fashionable women" organizer Sashi Nahata, said.
Page 3 Celebrities, Socialites, designers, graced the event.
Most luxurious fashion and Accessory products…
Designers from Thailand, Bangalore, Jaipur, Mumbai, Delhi, Indore , Chennai, Kolkata, Hyderabad, Ahmadabad, Pune & other parts of the country Exhibiting Most luxurious fashion and Accessory products.
Showcasing Variety and richness of several designer sarees, Ethnic wear, Lehengas, western dresses, tops, Kurtis, Pakistani suits, Jewellary, Handbags, Home decoration , designer bags, created by top designers and craftsmen.