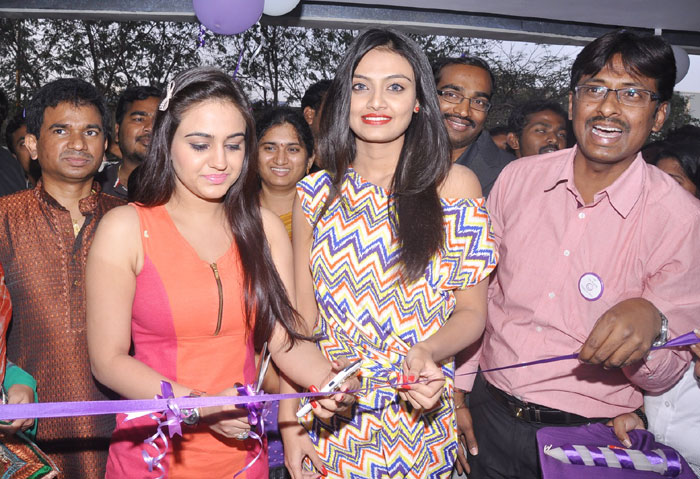 Hyderabad, February 2013: Naturals Family Salon & Spa,the biggest & fastest growing salon chain of india, has launched its Hyderabad 22nd Franchise at Concrete cornet, Nallagandla Huda Trade center , Lingampally –Hyderabad. The Unisex Salon was Inaugurated by Actrecess Ms.Nikitha Narayan (its my love story movie fame) &South India Actress Akasha (Kandireega Movie Fame) today. Madhuri Head – IT , of the company also present. `Beauty salons and spas play an important role in lending that glamorous touch to every one life style' said Actress Nikitha Narayan .
"Naturals – renowned, offering professional services that will take care of complete personal styling for both women as well as men" said Madhuri, Information & Technology - Head of Naturals Family Salon & Spa.`grooming services like embellishing bridal makeup, including hair forms and hair coloring, hair styling, manicure, facial, and reflexology treatment services'' she added.
`Naturals currently runs 21 salons in Hyderabad, and now launched at Lingampally . company plans to recruit local talents to be placed in its salons as beauticians, stylists and administration professional" Said Mr. Arvind, Regional Manager,Naturals - Andhra Pradesh.
`The new beauty destination is spread across 2500 sq.ft, big salon has seprate facial rooms with steam shower facility, massage rooms, hair spa , bridal, vip room. To provide privacy to women, the unisex salon has exclusive women zone' Said Nageshwar Rao & franchisee Managing partner for Lingampally.