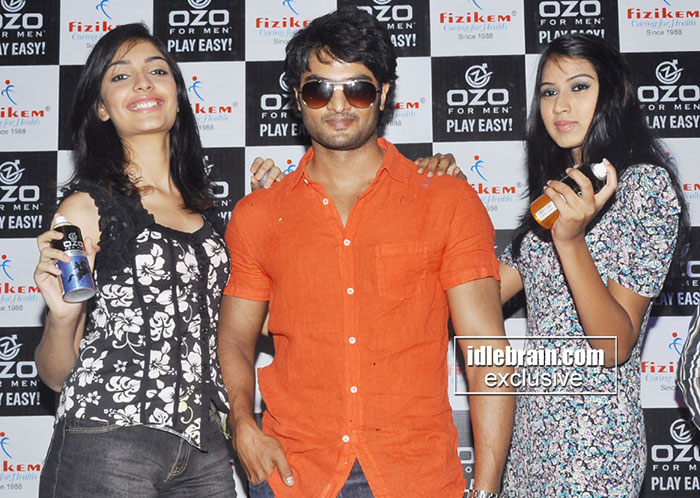 6 May 2013
Hyderabad
Hyderabad, May , 2013; Fizikem, a Vijayawada (Andhra Pradesh)-based herbal and allopathic formulation products manufacturer and marketeer, today announced its foray into the Indian men's deodarants market. tolly wood actor sudheer babu launched the ozo deo products. Ex minister Damodaram graced the ocassioon.

"Given the urban population that has high disposable income, which is now craving for grooming products that is still untapped, we have decided to enter the deod market," Mr CVCK Sudheer,director, Fizikem, said herr today.
Fizikem, which has close to 200 herbal and allopathic products under its portfolio, presently has its manufacturing facility at Himachal Pradesh.
"Initially, we are launching three high-performance variants of deos -- Intense, Ignite and Instinct -- in the Andhra Pradesh market which have Licorice that gives 'Underarm whitnening' properties," Mr Sudheer said.
According to him, the men's deos market in India, which was Rs 100 crores in 2001, was pegged at Rs 1,500 crores in 2012, and is growing at 20 percent year-on-year.
The three-decade-old company, which currently has contract manufacturing arrangements with a Mumbai company, has priced its deo products at Rs 170 per 150 ml.
Mr Sudheer said that the company was aiming at making available its three deos products in around 50,000 outlets across Andhra Pradesh, garnering volumes of 3 lakh units or Rs 5 crore in value in the first year of launch, with plans to launch the product across South India by 2015 and pan-India by 2018.
About Fizikem:
Fizikem is one of the fastest growing names in the Specialized Pharmaceutical area catering to a wide range of Therapeutic Segments with quality and affordable Ayurvedic, Generic Allopathic medicines, while also dealing with consumer and food products along with herbal cosmetics.