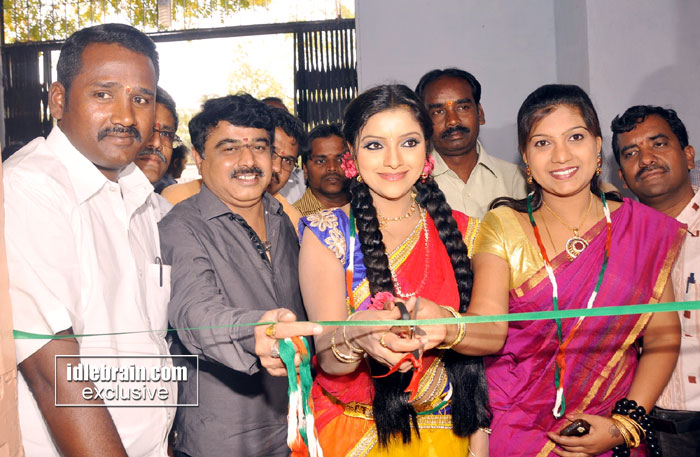 1 March 2013
Y.M.C.A., Narayanguda, Hyderabad
'Pochampally IKAT Art Mela 2013' a 10-day Handloom Products exhibition inaugurated by tollywood actress Sri Lakshmi (komaram bheem Movie Fame) & Padmini (Vichakshana Movie Fame) at Y.M.C.A, Narayanguda , Hyderabad .
"Platforms such as this are required to reach out women looking for well-designed hand made cotton, silk wear & exclusive home textile" Sri Lakshmi added. "Which can see the blend of different style and concept of handloom creations coming together under one roof, and exhibiting their creations of different genres of handloom products in vibrant colours and textures in wide variety and styles" said Padmini on this occasion.
Deveder Chairman , Pochampally Handloom park , Ex Chairman Krishna, Director Damoder Said 'The beauty of ikat lies in the unpredictability of texture of the fabric, using the latest techniques , products ranging from home textile to apparel fabrics, stoles, scraves, and sarees in silk , cotton and engineered blends' they added. The Mela will be on till 10th March 2013.